Our guide to shopping Midtown and the Wynwood arts district.
The Shops at Midtown

Shopping and restaurant complex that houses Target, Home Goods, and Marshalls as well as a Pet Supermarket and several smaller boutiques and a few small vendor carts. Pleasant environment to stroll around and also enjoy a variety of dining options. Sales and promotions for the different stores can be accessed HERE. For map directions click HERE and for general info on hours of operation and a shop and restaurant directory click HERE.
---
Wynwood Arts District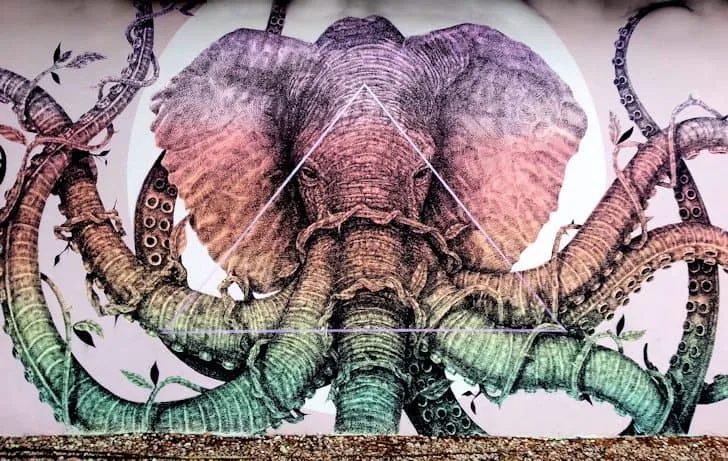 A vibrant, eclectic and edgy neighborhood constantly undergoing a transformation, this is one of the most creative areas in Miami right now, especially south of NE 29th St where you will find a mix of art galleries, unique boutiques and creative cafes and restaurant. Most are lined up along NW 2nd Avenue and its side streets. Stop in at Plant the Future to peruse their succulent creations, shop Wynwood Alley for vintage fashions and handmade crafts or step in and out of the many small boutiques for that special OOAK find . Visit the Wynwood Miami page for updated listing of shops, art walks, and dining options. An interactive map of the neighborhood can be found here.
---
---
Miami Fashion District

Miami's own 5th Avenue is nothing like it's glitzy and glamorous namesake in New York, it is, however, a great little secret destination for shoppers in the know, for scoring some great deals on current fashions and accessories. This warehouse-centric area is more commonly know as the wholesale district and many of the stores here are not open to the public, requiring a wholesale license. There are several exceptions however as some stores will sell to the public at prices that are higher than wholesale but lower than retail. Some of these stores are only open to the public on Saturdays while others will sell to you any day of the week, each store is different so the only way of figuring out their rules is by going there and strolling around the 4 blocks long strip between 29th and 25th. Keep in mind you cannot try on the clothes here since there are no dressing rooms, but considering the significant savings, it is a small price to pay! All stores are closed on Sundays. Click HERE for a map & directions.
---
Check out some of our other links:
Find a place to stay while shopping around town.
Go for the best deals at one of the many Miami Thrift Stores.

---
If you do not have the time or the desire to head outdoors and prefer to do your shopping online, from the comfort of your own couch or kitchen table you should definitely check out our store promos and coupons section HERE. Choose from thousands of regularly updated deals at some of your favorite merchants, use the promo code provided upon check out or in some cases print out coupons for use in store as well. You can easily search deals by categories and there are thousands of specials available every day!
Deals courtesy of Savings.com an online coupon code resource.
---