Festive Pride parades, street fairs and parties offer fun on land in South Florida — and in the water.
Some Pride events are free, or are relatively inexpensive. Occasionally you'll save some dough if you purchase tickets prior to the event.
Plenty of LGBTQ Pride events in South Florida are family friendly.
Pride events in South Florida include
Broward
FLoatarama
FLoatarama is June 11 on the New River & the Intracoastal Waterway in Fort Lauderdale. The event is free for spectators.
If you want to participate in the floating parade, register your own watercraft for $30. Or step aboard a double-decker Water Taxi vessel, with a VIP package & opportunity for a discount.
FLoatarama VIP package, which includes Sailor's Dance and Pool Party, is $107.72 while promotion is offered. After May 14, it's $134.24.
Information is online.
Stonewall Pride Parade & Street Festival
June 18 Stonewall Pride Parade & Street Festival is a vibrant event, with a parade at 7 p.m. & festival 3 p.m. – 11 p.m. on Wilton Drive in Wilton Manors. Entry fee is $7 or $5 until 4 p.m. Information is on the website.
Miami-Dade
Wynwood Pride
Wynwood Pride music festival is June 10 & 11 with live entertainment, drag, DJs, Miss Toto's Funhouse, art installations vendors and exhibitors. General entry is $45 per day June 10 & June 11 & $80 for 2 days; VIP is $100 per day & $180 for 2 days. Event is @ RC Cola Plant, 550 NW 24th St, Miami 33127.
June 12 offers free events in Wynwood Arts District. Events include art, drag shows & dance parties.
Information is online.
Palm Beach County
West Palm Beach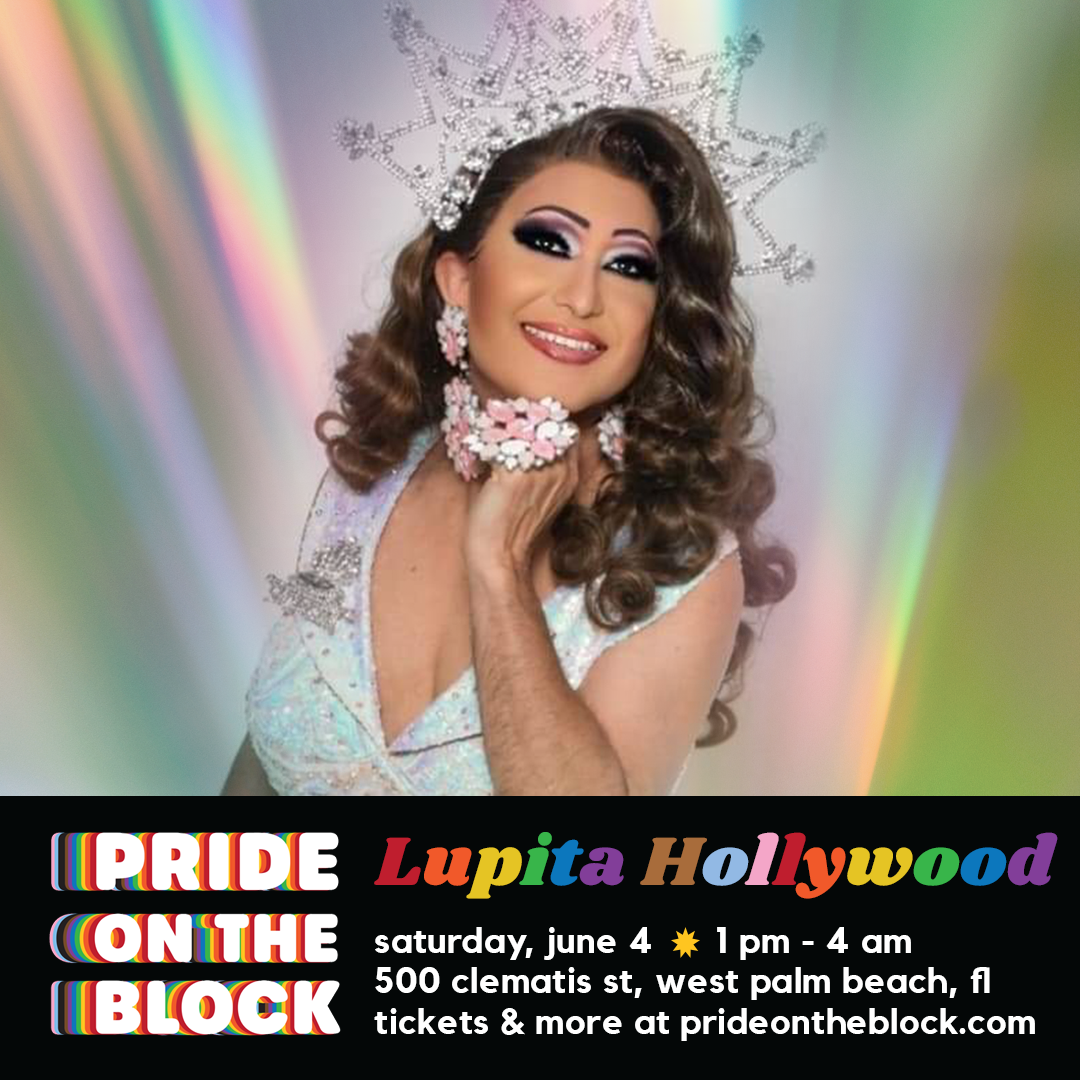 Pride On The Block block party is 1 p.m. – 10 p.m. June 4 on 500 block of Clematis Street, West Palm Beach 33401.
The event includes live entertainment, drag shows, youth activities, artist exhibits & vendors.
Entry is free. Drink bracelets, which offer 7 drinks from different restaurants, are $30 prior to the event & $35 at the event.
Information is online.