We may miss out on the bright-hued changing of the leaves but fall still happens in Miami and the cooler weather makes it the ideal time to visit outdoor markets. Even with our warm weather, several of the flea markets and outdoor markets continue year-round while others open only during fall months and during that time oftentimes expand their offerings.
Miami's flea markets are the perfect opportunity to find great bargains and unique gifts and also good for watching live local music, grab a bite from local vendors and take advantage of services as well.
Next time you're wondering where to head for a unique experience, peruse the list below, it includes some of our favorite flea markets and outdoor markets in Miami.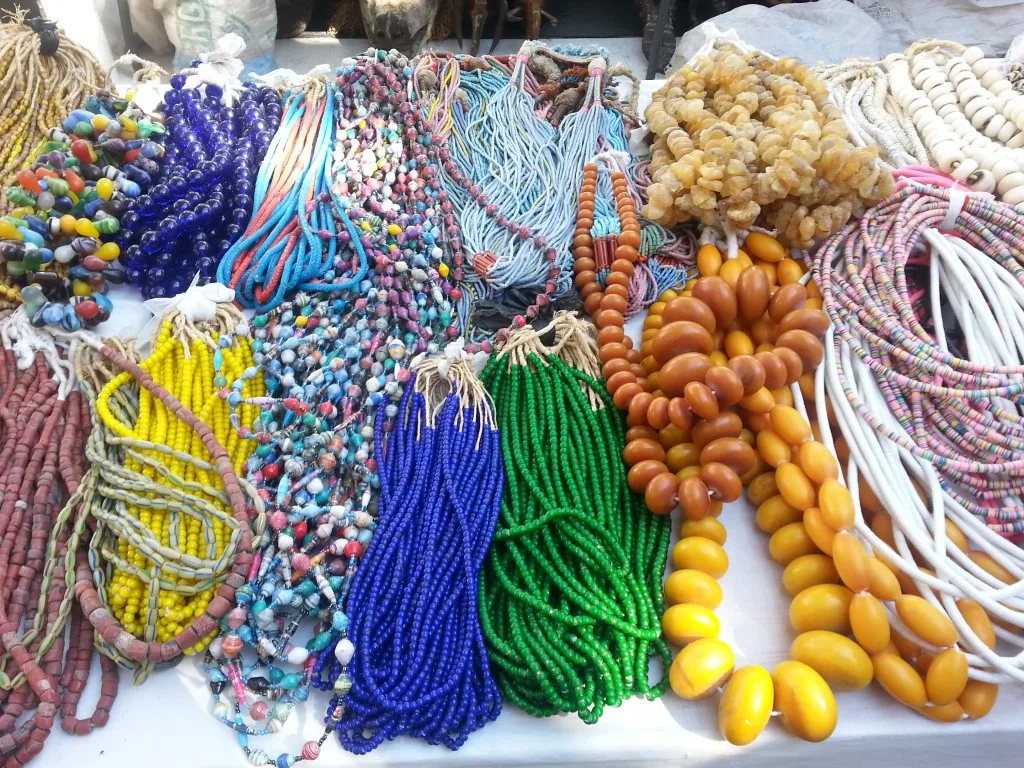 Lincoln Road Antiques and Collectible Market, Miami Beach
This popular Miami Beach market takes over the pedestrian Lincoln Road mall every other Sunday from October through May. You can find Art Deco and Miami Modern furniture and décor, vintage clothing, jewelry, arts and crafts, and all manner of goods, both new and used. The flea market is joined by a farmers' market, which adds baked goods, prepared foods, and fruits and vegetables to the offering. The farmers' market actually is every Sunday, year-round. Hanging out on Lincoln Road is always an adventure, and the outdoor market doubles the fun. If you get hungry, Lincoln Road has plenty of restaurants of all kind. Lincoln Road and Collectible Market.
Thrifter Market at Wynwood Marketplace
This newer market takes over a piece of trendy Wynwood every weekend, from Thursday through Sunday. It includes art and crafts, food trucks and often entertainment. Vendors sell everything from vintage goods to paintings to handcrafted jewelry. This is one of the flea markets where you go for an evening of entertainment. Wynwood Marketplace.
Art Deco Artisan Market
Operated by Metro Flea Miami, the creative market will bring together local artisans offering a curated selection of handcrafted items to the public. From eco-friendly bikinis to timeless panama hats, Native-American inspired jewelry and more, vendors include Chiquita Chic, Florida Ocean Jewelry, Ganex Miami, Jade Max Henna. Lucky Vibes, Precious Jewels, Oveja Negra Design, Summer Indigo, Accessories + Designs, Preferred CBD Markets, Q Apparel, SevenSeas, Two Guys, Instyle Unlimited and Designs by Lulu.
The market will be open every Saturday from 11 a.m. to 7 p.m. on the serpentine walkway along Ocean Drive starting at 14 Place.
Opa-Locka Hialeah Flea Market
This is an old-school flea market, which takes up 55 acres and has 500-plus vendors near Amelia Earhart park in Hialeah. It's open seven days a week, year-round, from 7 a.m. to 6 p.m. You can buy everything from tires to fruit to clothing to toys. Looking for fish for your aquarium or homing pigeons? They have those, too, as well as furniture, jewelry and pretty much anything else you can think of. The market also features dining and entertainment options, including bounce houses for the kids. You're likely to hear more Spanish than English here, though don't be surprised to hear multiple other languages as well. This flea market has been open 37 years, and it was sold last year. The new management has been working to improve parking, restaurants, canopies and other services. Opa-Locka Hialeah Flea Market
Tropicana Flea Market
This old-style flea market, in the city of Miami, has more than 200 booths and has been operating since 1992. Known as "el Pulgero," (Spanish for flea market), it sells new and used goods, from tools to furniture to vegetables to tires. If you get hungry, you'll also find plenty of food vendors. The market is open 7 a.m. to 7 p.m. Friday through Sunday, year-round. Tropicana Flea Market
Redland Market Village
This 27-acre flea market (and much more) has been family-owned and operated since 1987. It's in southern Dade County, near Homestead. The flea market is just part of what is included. Redland Market Village also has a green market/farmers' market, where you can buy directly from the growers themselves, especially in winter, since The Redland is the heart of Miami's agricultural area. In addition to the indoor farmers' market and outdoor flea market, you can find an auto parts market, pet store, fish market and plant nursery. There is a kids' zone to amuse the young ones, as well as an international food court. The market is open Thursday through Sunday year-round. Redland Market Village
USA Flea Market
This market in the Liberty City neighborhood Miami is almost a "flea mall." The indoor market offers both goods and services, including electronics, clothing, household goods, jewelry, watches, toiletries, baked goods – you can find almost anything you need here. You can also get your nails done, your hair cut, your eyebrows waxed or get a tattoo. USA Flea Market
Florida Swap Shop
It's not in Miami, but the Swap Shop is absolutely worth a trip to Fort Lauderdale. This is the flea market to end all flea markets. It began operating in 1963 as a drive-in movie theater. Not only does it have more than 2,000 vendors selling pretty much everything you can think of, it has a Ferrari Museum and the world's largest drive-in movie theater, with multiple screens. The Swap Shop also has a farmers' market, amusement rides and giant video arcade. Services include nail salons, massage, mechanics, barber shop, car wash, embroidery work, teeth whitening, floral design and even an eye doctor. The Swap Shop is open 365 days a year, holidays included. Florida Swap Shop