The 24th annual Miami Jewish Film Festival has new dates and new ticket information this year!
Typically set for January, the popular South Florida event has been rescheduled for April 14-29 AND will be completely free of charge.
(Trailer courtesy of Miami Jewish Film Festival)
Considered one of the three largest of its kind in the world, this year's edition will be a hybrid of virtual and live programming events, with 145 films available, according to organizers.
The fact that the festival is free this year is a big deal, considering that last year's tickets cost $14-$15 per person for the general public. So that's quite a bit of savings!
In all, organizers say, the festival's lineup boasts 142 film premieres, including eight world premieres, 22 North American premieres, three U.S. premieres, 14 southeast U.S. premieres, and 40 Florida premieres, as well as more than 50 conversations with filmmakers, stars, and scholars from around the world, including Howie Mandel, Ed Asner, Eytan Fox, and Anders Refn.
The opening night's offering: "Honeymood," a slapstick romantic comedy from Israeli writer/director Talya Lavie.
The closing night film: "Howie Mandel: But, Enough About Me," a moving, funny and uncensored profile of the entertainer that was produced during the pandemic.
Both opening and closing night film presentations will take place at the North Beach Bandshell's open-air amphitheater, 7275 Collins Ave., Miami Beach.
Some of the other movies showing include:
"A Crime on the Bayou"
"Dreams of Hope"
"Tahara"
"Josep"
"Portrayal"
"They Ain't Ready for Me"
"Tiger Within"
"Who Will Remain?"
For other information, go to miamijewishfilmfestival.org or call 305-573-7304. You may also follow the Miami Jewish Film Festival through social media: Facebook.com/miamijewishfilmfestival or Twitter.com/MiamiJFF. Use the hashtag #mjff to engage in conversation about the event.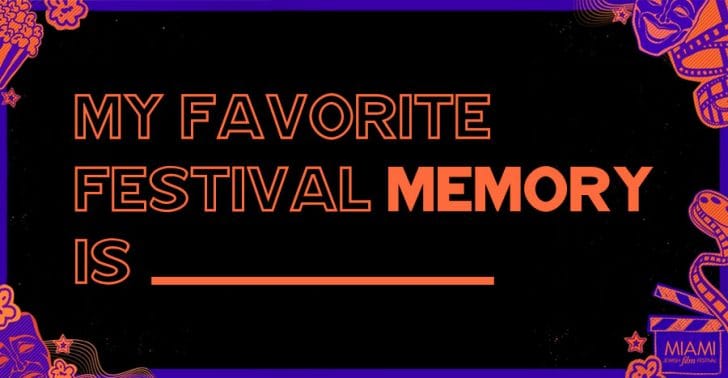 On the official festival website, organizers have shared testimonials from festival board members as well as directors. They called it, "My Favorite Festival Memory Is … " – and you can read the memories by clicking here.
According to a post on the official Facebook page, the festival was named one of the 50 best in the world in 2020:
"The Miami Jewish Film Festival is proud to announce that it has been named one of the 50 best film festivals in the world by MovieMaker Magazine, a renowned entertainment, business and film industry news magazine. This is the first time ever that a Jewish film festival has received this prestigious recognition in the history of MovieMaker Magazine's annual list, and the Miami Jewish Film Festival is also the only local film festival included in this year's edition.
"We celebrate this landmark recognition with all the film lovers and supporters, members and sponsors, filmmakers and artists, and everyone who has ever championed our Miami Jewish Film Festival for these last 23 years. We are thrilled to head into the 24th edition of the Festival with this tremendous momentum and look forward to welcoming the best emerging and established filmmakers and celebrating their bold and singular visions."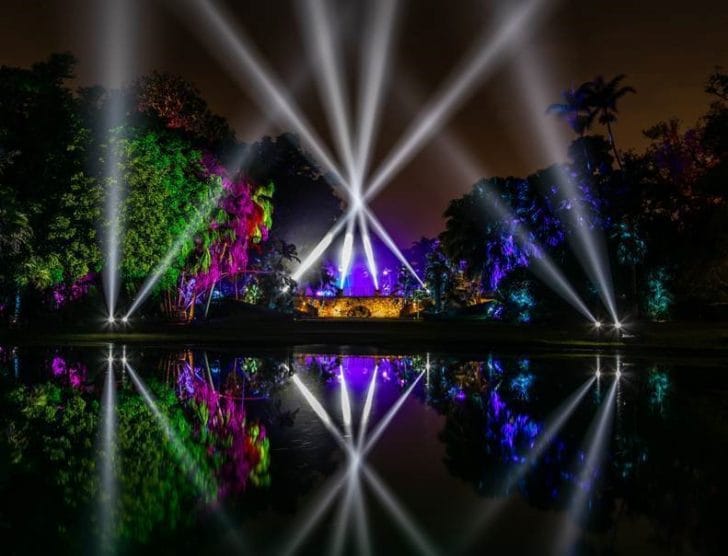 Miami events canceled in 2020-21
This past year has brought many firsts and never-before-seens. Now, it has canceled some of our favorite events, including Santa's Enchanted Forest, Coral Gables Festival of the Arts, Coconut Grove Arts Festival, Florida Renaissance Festival and more.
We've compiled a roundup of canceled events, so you can see if your favorite festivals will take place or not. Many will have to wait for now, but hopefully they'll be back soon! Click here to see which ones have been affected for the 2020-2021 season.
Not canceled: Here are things to do in Miami
South Beach Wine & Food Festival: Get new dates here!
Gold Coast Railroad Museum: Free admission on first Saturdays
Miami International Auto Show postponed again
O Cinema reopens: See ticket prices, discounts