Miami Book Fair fans, you'll be happy to know this special event will go on this year.
However, the 39th Annual Miami Book Fair International set for Nov. 15-22, like so many other events, is going virtual. Admission will be free, except for just a few select events.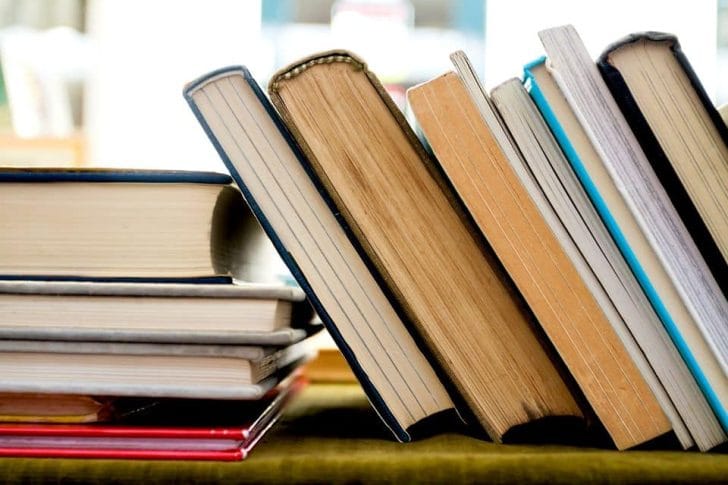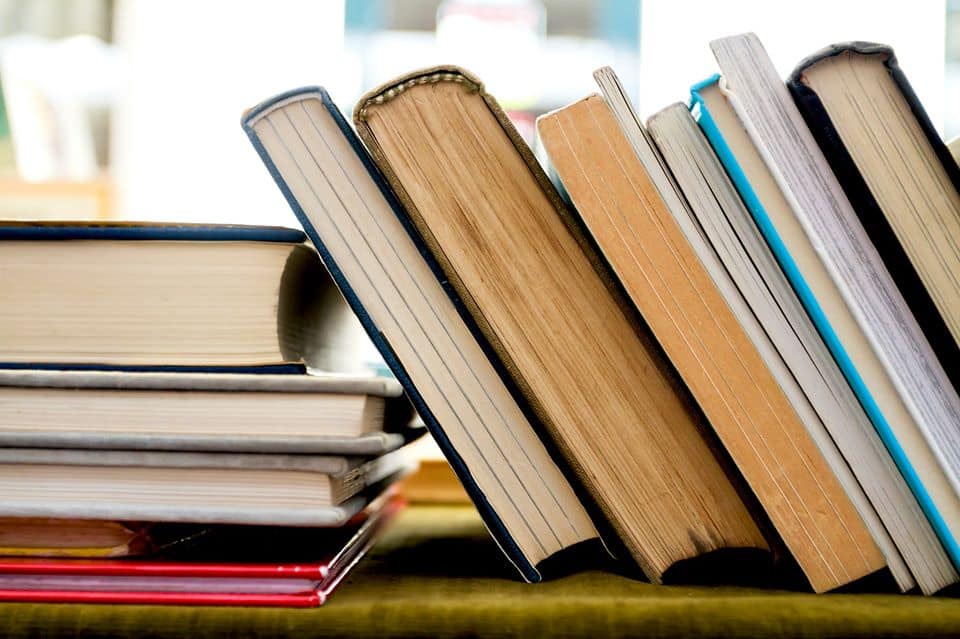 Even though the event is virtual, the usual lineup of stellar authors continues this year. Click here to scroll through 28 pages and find your favorites!
There you'll find information on the talks/presentations by:
Joyce Carol Oates who will discuss her book Night. Sleep. Death. The Stars as part of the In Conversation series
P.J. O'Rourke discusses his latest book A Cry from the Far Middle: Dispatches from a Divided Land and is joined by Miami's own Dave Barry.
Celebrity Chef Marcus Samuelsson who discusses his latest cookbook The Rise: Black Cooks and the Soul of American Food.
Broadcast journalist Jorge Ramos in conversation with author Guillermo Arriaga on the book Salvar el Fuego and the various films that he wrote including "Babel" and "Amores Perros."
We will update this post once the full schedule is announced. Click here for more information.
Video courtesy of Miami Book Fair
Here's a guide on how to watch this year's fair:
Create Your Profile Sign up to create your free profile and get access. Share your interests to receive a personalized e mail notifications about programs as they become available.
Build Your Watchlist Save events to your watchlist to build your personal schedule and receive notifications on the day of the events you want to watch.
Join Streams Join live events, stream authors on demand, buy books, explore digital projects, enjoy storytelling with your kids and shop virtual booths.
Click here for full details on how to watch.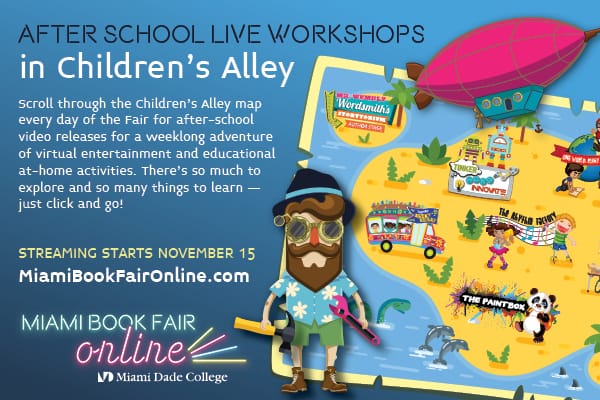 Children's Alley will have plenty of activities this year. Use the Children's Alley map online for daily afterschool video releases all week long. Cute character Wembly Wordsmith leads kids through the island on the Internet filled with fun music, science, art, storytelling, world culture and health adventures! Click here for details.
According to the Miami Herald: "The fair, which runs Nov. 15-22, kicks off with Margaret Atwood ("The Handmaid's Tale," "The Testaments"). More than 171 English-language authors have signed up so far and 80 Spanish-language authors have signed up, with more to be added over the next few weeks. The website is expected to go live sometime in September."
Book lovers, the Miami Book Fair is also a year-round event with author presentations and readings. Click here for details on programming.
More Virtual Entertainment
Entertainment Calendar