The annual Little Haiti Book Festival, presented by the Miami Book Fair, will be May 7, 2023, at the Little Haiti Cultural Complex, with additional presentations online May 21 and May 28. Admission is free.
The Little Haiti Book Festival will feature authors from Haiti and the Haitian diaspora, literary panels and craft talks, workshops for writers, hands-on activities for children, a dance workshop and musical petting zoo, poetry, dance and music performances, and more.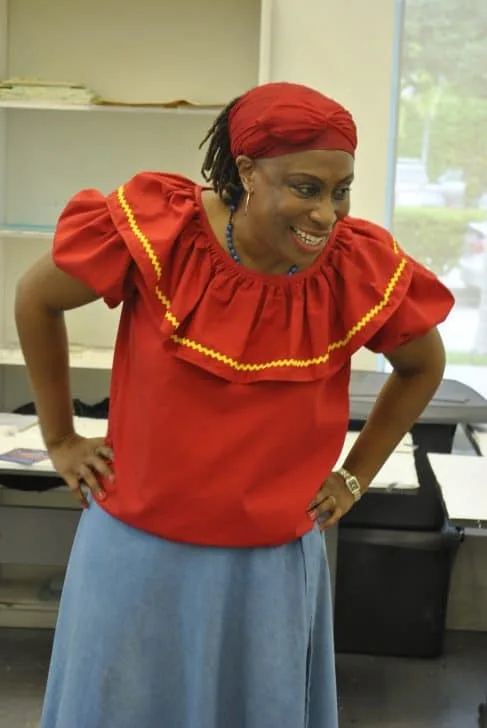 The May 7, day-long event schedule is as follows:
IN THE COURTYARD
DJ NICKYMIXwith Haitian konpa, roots and rara music (all day)
BOOK FAIR with local authors and publishers featuring books in Haitian-Creole, English, and French (all day)
BOOKS FOR FREE, courtesy of Miami Book Fair and The Children's Trust's Books for Free program (all day)
HAITIAN COMEDY with Aubry Blague (noon)
DANCE PERFORMANCE with NSL Dance Ensemble (2 p.m.)
PAPALOKO Enjoy a live performance of music influenced by traditional Haitian rhythms, Afro-Caribbean, jazz and African music. (3:30 p.m.)
IN THE AUDITORIUM
Chaos and Community: The Impact of New Immigration Laws on Haitian Refugees in the US with community activist and co-founder of the Haitian Neighborhood Center Sant La, Gepsie Morisset-Metellus; acclaimed Haitian American writer Edwidge Danticat; attorney and former mayor Mr. Paul Novack, who has worked extensively with refugees and the Family Action Network Movement (FANM); and Leonie Hermantin, Director of Communications and Development at Sant La, Haitian Neighborhood Center. (noon)
Building a Healthier Future: A Panel Discussion on Environmental Sustainability in Haiti with Philippe Mathieu, an agronomist, the CEO of Agroconsult Haiti; Dr. Florentin Maurrasse, a geologist at Florida International University and a renowned expert in tektite layers; Georgette Bain-Clervois, an experienced engineer with a passion for sustainable development initiatives; and Jocelyn David, an engineer, geologist, and environmentalist. (2 p.m.)
DANCE STUDIO
Meditation and Yoga for All Ages with Alexandra Jeanty-Leclerc, a Mindful Art educator and author of Mindful Pokie. (11 a.m.)
Contemporary Haitian Dance with Nancy St. Leger, founder of NSL Dance Ensemble. (12:15 p.m.)
COMMUNITY ROOM
Introduction to Haitian Theater: Exploring Culture and Language through Performance with experienced writer, performer, and instructor Jackson Rateau. (1:30 p.m.)
From Script to Screen: Navigating Film Project Management for Beginners with filmmaker Yanatha Desouvre. (3 p.m.)
CHILDREN'S ALLEY
Online programs
SUNDAY, MAY 21, at 2 p.m. Creole in Context: The Challenges and Opportunities of Promoting Haitian Creole Language and Culture – This panel will examine the status of Haitian Creole language and culture, exploring the issues of language, writing, and reading that have arisen over time. The panelists, including members of the Academy and other experts, will discuss the significance of Creole in Haitian society, the challenges in fully embracing it, and strategies for promoting its use and development. The panelists will discuss the historical and cultural factors that have influenced the use of Creole in Haiti and some of the challenges that Haitians face in learning and using the language. They would also explore potential solutions to these challenges, including the role that education and language policy could play in promoting the use of Creole.
SUNDAY, MAY 28, 2 p.m. Dealing with the Plague of Insecurity – Insecurity is a significant obstacle to improving living conditions in Haiti. Would sending an international force help pull Haiti out of the quagmire? This panel will explore the issue of insecurity in Haiti and its impact on the country's ability to improve living conditions for its citizens. The panelists will discuss the root causes of insecurity, including political instability, poverty, and social unrest, and explore potential solutions. They will also discuss the possibility of sending an international force to help address the problem, including the benefits and drawbacks of such an approach.
More Miami-Dade events
Wednesday, October 4, 2023
Thursday, October 5, 2023
Friday, October 6, 2023
Saturday, October 7, 2023
Sunday, October 8, 2023
Monday, October 9, 2023
Tuesday, October 10, 2023
More free and cheap entertainment:
Wednesday, October 4, 2023