Who wants a free tree? Miami-Dade County is once again offering the freebies as part of Adopt-A-Tree.
The county program provides two trees a year per household during a special event, but you must register in advance because the giveaway is only while supplies last.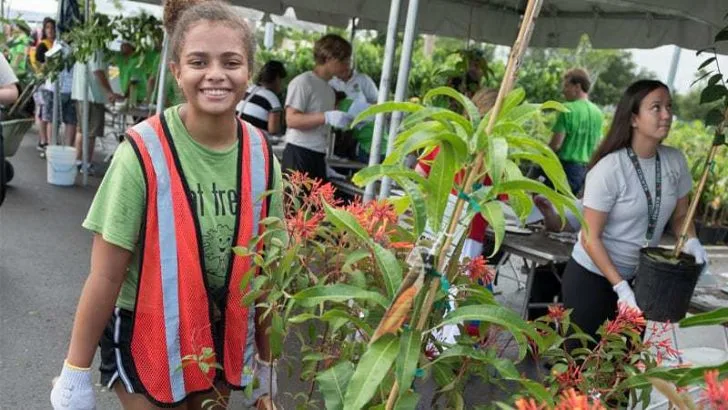 Upcoming tree giveaway:
Saturday, Sept. 23 at Dennis C. Moss Cultural Arts Center, 10950 SW 211 St., Cutler Bay. The event is 9 a.m. to noon or until all trees are adopted. Pre-registration required. Click here to register.
Residents who qualify will be able to choose from:
This event also will include a chance to exchange shower heads and light bulbs for more efficient models. You can exchange up to two showerheads and up to three incandescent light bulbs for energy-efficient compact fluorescent light bulbs (while supplies last).
Who's eligible for Miami-Dade County's Adopt-a-Tree program?
Homeowners of a single-family or duplex residential property in Miami-Dade County
Renters who have permission from the property owner (including a letter of permission and/or a copy of the property owner's driver's license)
Other cases may qualify, so residents are asked to review the "Adopt-a-Tree Eligibility and Requirements" section on the website.
Because trees are limited – and are available on a first-come, first-served basis – anyone who's eligible and interested should register ahead of time by clicking here. Registration is meant to save time and facilitate the process, but organizers warn it "does not guarantee trees or tree preferences when supplies run out."
For more information, call 311 or visit the Adopt-a-Tree webpage.
Dennis C. Moss Cultural Arts Center, Miami-Dade
10950 SW 211th St.
Cutler Bay, 786-573-5316