Ritmo Doral, the free family-friendly festival hosted by The Rhythm Foundation and the City of Doral will present the popular event on Saturday, March 18, from 6 to 10 p.m. Although the event is in person, it is considered a hybrid event because it can be live-streamed from Ritmodoral.com.
The show kicks off with Massive Brass Band, led by the legendary Roderich Lopez from the island of Aruba, with eclectic and high-energy carnivalesque rhythms followed by Barrio Abajo, a folkloric musical group that represents Colombia abroad, as a folkloric musical reference of the North Coast.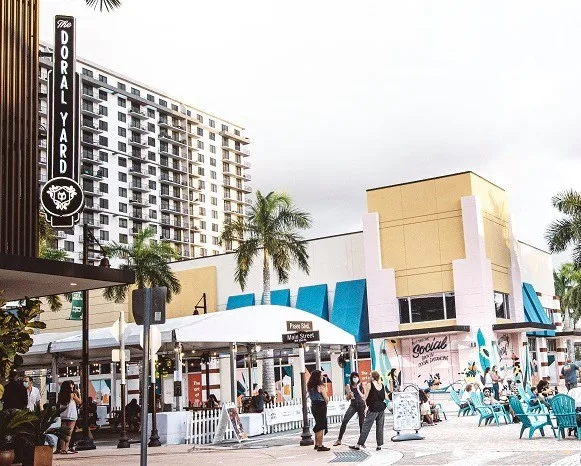 The evening will culminate with Los Pascual, a traditional Dominican Merengue group founded by the brothers Reylin and Oniver Pascual, sons of the prominent Dominican merengue player Agapito Pascual. The national group has released 14 singles in 5 different musical genres, (traditional merengue, modern merengue, bachata, salsa and mangulina). Based in Florida, their main genre is the traditional Dominican Merengue but they also perform some ballads and adaptations of famous songs by major Latin American artists.
The annual event was created to promote the community's cultural, diplomatic, business and tourism ties. It is made possible through sponsors such as Baptist Health South Florida, Codina Partners and the Doral Yard. For more information, click here.
More free and cheap music events this week:
Sunday, October 1, 2023
Monday, October 2, 2023
Tuesday, October 3, 2023
Wednesday, October 4, 2023
Thursday, October 5, 2023
Friday, October 6, 2023
Saturday, October 7, 2023
More Miami-Dade events
Sunday, October 1, 2023
Monday, October 2, 2023
Tuesday, October 3, 2023
Wednesday, October 4, 2023
Thursday, October 5, 2023
Friday, October 6, 2023
Saturday, October 7, 2023