Here's a great deal for students and educators who like art: free passes to Perez Art Museum Miami!
PAMM Student Pass holders receive free admission, along with an adult guest, anytime they wish to visit the museum, at 1103 Biscayne Blvd.
Additionally, all Florida K-12 educators with identification receive free admission to the museum.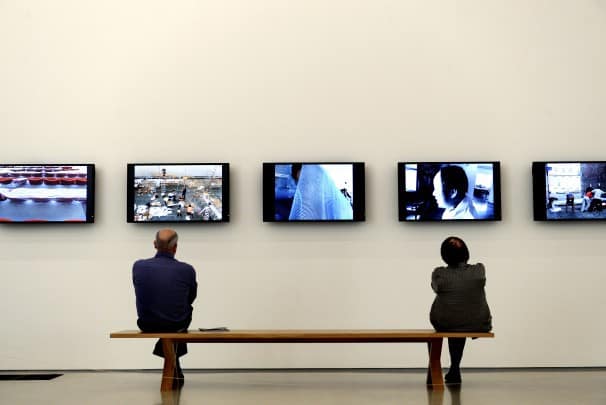 The PAMM Student Pass holder must currently be attending a Miami-Dade County public school, in prekindergarten through 12th grades. The pass holder must be present for the adult to visit. There is only one adult guest admitted per pass holder. Any additional adults must be museum members or purchase admission, which is $16.
To enroll, students or parents may follow the PAMM Student Pass link in their M-DCPS online portal, fill out the form, and bring it to PAMM.
PAMM Student Passes expire Aug. 31 of every year. Students may re-enroll for free starting on Sept. 1, for as long as they are still attending a Miami-Dade County public school.
Educators who wish to redeem their free admission must call the front desk during museum hours at 786-345-5665, or redeem directly at the front desk.
Museum hours are 2-9 p.m. Thursdays and 11 a.m.-6 p.m. Fridays-Sundays.
Safety protocols at PAMM
The museum has put protocols in place promoting social distancing guidelines. It seeks to limit gallery capacity by requiring that visitors reserve timed tickets online ahead of their visit.
"PAMM has implemented new hours of operation and safety precautions, including one-way paths and hand-sanitizing stations. Face masks covering the mouth and nose are required for all visitors and staff," according to the museum's website.
Other museum deals, free days and special events:
Friday, October 22, 2021
Saturday, October 23, 2021
Sunday, October 24, 2021
Monday, October 25, 2021
Tuesday, October 26, 2021
Wednesday, October 27, 2021
Thursday, October 28, 2021
See all the free and cheap events this week.