Polish fare and entertainment are featured at Florida Festival Polonaise on Riverwalk in Fort Lauderdale. Register online for free entry.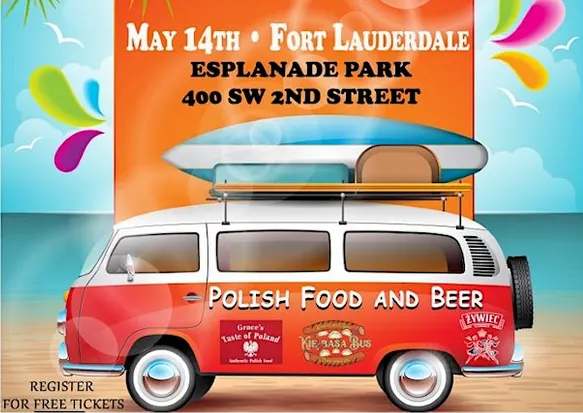 Festival Polonaise in 2023 is 3:30 p.m. – 9 p.m. May 14 at Esplanade Park, 400 SW Second Street, Fort Lauderdale 33312.
The event features entertainment, fun for kids, and vendors. Performers include Rafal Brzozowski & DJ groups.
Parking rates vary, usually from about $3 an hour to $25 a day. Parking fees & information is on the Fort Lauderdale website.
Other free & inexpensive entertainment
Friday, September 22, 2023