South Florida is definitely flavorful. For relishing the rich variety of epicurean delights, food festivals and events offer appetizing opportunities to nibble on scrumptious fare, including dishes from local restaurants and vendors.
Often, food festivals also feature live entertainment, demonstrations and art exhibits.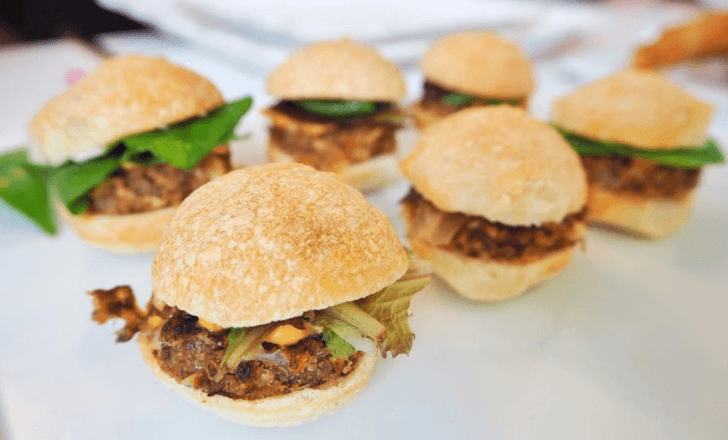 For some events, tickets are required, and the fee includes food and drinks. Discounts occasionally are offered. Other events are free to enter, and you purchase the food and drinks you desire directly from vendors.
Some are family friendly, while others are specifically for visitors age 21 and older.
Events will be added to this roundup as they're announced, so please return to this feature. Also, before purchasing tickets, read or inquire about the refund policy. Refunds may not be offered.
Food Festivals & Events in South Florida
Miami-Dade
June 4: Black Pepper Food & Wine Festival featuring African-American restaurateurs is 3 p.m. – 8 p.m. @ FIU Biscayne Bay, 3000 Northeast 151st Street, North Miami Beach 33181. The event includes live entertainment, vendors, & demonstrations. Entry is free & VIP is offered. Information is online
August-September: Spice Restaurant Months in Miami-Dade County, featuring fixed-price lunches and dinners at participating restaurants. Information is online.
November 6 Miami Food Festival, German American Social Club of Greater Miami, 11919 SW 56th Street, Miami 33175, $10 entry. Event includes live entertainment, games for youngsters, international foods for purchase, website
Nov. 12-13: Miami Rum Renaissance Festival at Coral Gables Woman's Club, 1001 E. Ponce de Leon Blvd. Discounted tickets $39 – $89 if purchased prior to event. Regular prices are $49 – $99. Information is online.
Broward County
May 14: Miami Soca, Wine, Food & Music Festival for age 21 and older, 5 p.m. – 9 p.m. at Lallo's Outdoor Grounds, 1400 N. State Road 7, Lauderhill. Event includes live entertainment, wine tasting and vendors. Tickets purchased early are $28.16. Information is online.
May 21: Ocean Brews & Blues Beer Fest is set for 3 p.m. – 8 p.m. May 21 oceanside in Deerfield Beach. Event includes live entertainment, art and artisan vendors, plus food and beverage vendors. Venue: Main Beach Parking Lot, 149 SE 21st Ave. Entry is free; fees apply for food, beverages and other other vendor items. Tasting tickets are $40 and $60 for VIP in advance, or $45 and $65 at event. Information is online.
July 2: Vegan BBQ Party from 4-10 p.m., featuring vegan foods and drinks, vendors, art, entertainment and family fun zone. Admission is $13.10 for adults and free for kids age 10 and younger. Venue: Huizenga Plaza, 32 E. Las Olas Blvd., Fort Lauderdale. Tickets are available online, or at the event if not sold out.
Palm Beach County
May 14: Friends of Jupiter Beach Food & Wine Festival 2 p.m. – 5 p.m. May 14 is dog-friendly and features live entertainment & food items for local restaurants. Regular entry fees are $54.09 purchased online prior or $65 at the event, $22.59 for ages 4-11 and free for 3 and younger. Jupiter Riverwalk Plaza Down Under, 25 Coastal Way, Jupiter 33477, information online
Nov. 13: Palm Beach VegFest, 11 a.m. – 5 p.m. at Meyer Amphitheater, 104 Datura Ave., West Palm Beach. Entry is free. Visit website
December 3: Jupiter Beer, Wine & Spirits Fest, age 21 & older, Abacoa Amphitheatre,1260 University Blvd., Jupiter 33458, Includes live entertainment and food for purchase, entry fees are $15 for designated drivers with no alcohol. For others, fees, including extra fees and taxes, are $57.51, $63 & $68.48, information online

Other Festivals & Events