2020 is a Leap Year, which means an extra day of deals and savings!
Some promotions are reserved specifically for those born on Feb. 29; others are good for anyone who appreciates the once-every-four-years phenomenon.
Be sure to check them out – but remember: For franchises, it's always a good idea to call ahead and make sure your location is participating in these promotions before heading out.
We will continue to update this list as more deals become available, so keep checking back!
FOR THOSE BORN ON FEB. 29: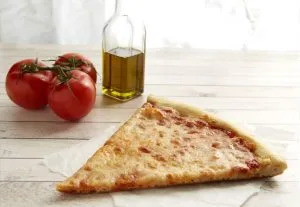 Villa Italian Kitchen: Those born on Feb. 29 can pick up a free slice of pizza at any participating Villa Italian Kitchen. South Florida has locations at Miami International Airport and Dadeland Mall in Miami, as well as at Pembroke Lakes Mall in Pembroke Pines and Sawgrass Mills in Sunrise. Leap Year babies must present valid identification to receive their Neapolitan Cheese Pizza freebie. The offer is one per customer.
Miami Seaquarium: Miami Seaquarium invites Leap Year babies to celebrate with free admission on Feb. 29 only. That's a $39.99 savings for general admission! Bring a guest, and that person gets a reduced rate of $29.99. Important note: These special Feb. 29 tickets must be purchased online in advance.
Monty's Raw Bar: Leap Day birthday honorees get two free gifts: a slice of Key Lime Pie and a Pain Remover tropical cocktail. The promotion is valid all day, but guests must show valid identification upon arrival for the birthday treats. Of course, guests must be 21 and older for the free drink.
Applebee's: Get a free entree when you dine in Feb. 29. The offer is limited to one meal per person. Customers must present valid identification.
Olive Garden: On their special day, "Leaplings" get four free Dolcinis, which are little treats layered with cake, mousse, pastry creams and berries. The cost of a Dolcini starts at $2.99.
FOR EVERYONE ELSE:
7-Eleven: Get a cheese, pepperoni or extreme meat pizza for the one-day-only price of $2.29, while supplies last. Order the oven-baked pie in the store or through the chain's 7NOW app for delivery. There's a limit of five per order. (And as an extra treat on this extra day of the year: Those who've never used the delivery app can get a $29 discount on any 7NOW order over $50 by using the promo code 29OFF50.)
Popeyes: Make a minimum purchase of $15 from Popeyes via Postmates from Feb. 24-28, and get an emailed code for a free chicken sandwich to be redeemed on Feb. 29. The code will be valid that day only. To be eligible, at least one item from the original $15+ order must be a chicken sandwich.
Riverside: As part of its weekend happenings, Riverside in downtown Miami will celebrate Leap Day by serving up shots for just $4. The new dining and entertainment venue is on South Miami and Southeast First avenues, in the Brickell area.
Motel 6: This flash sale intends to honor this extra day of the year – a Saturday, no less! – by offering guests a 10 percent to 20 percent discounts for stays between Feb. 29-March 31. Book by March 2 through the Leap Day page.
Pei Wei: This deal starts early. From Feb. 28-29, Pei Wei is offering regular rice bowls for $6. Order the meal online or in the restaurant, but remember to use the code 6RICE. Rice bowls include Teriyaki Tofu and Sweet & Sour Shrimp. Prices typically start at around $10 for a rice bowl.
Olive Garden: In addition to its special treat for Leap Year babies, Olive Garden offers all guests a take-home entree for $2.29 on Feb. 29. Choices include Fettuccine Alfredo, Five Cheese Ziti al Forno and Spaghetti with Meat Sauce.
The Lincoln Eatery: The tropical bar, Cocktails at The Lincoln Eatery, is honoring the special day with bottles of Miller Lite for just $2.29. Beer usually sells for $5 here. The establishment is at 723 N. Lincoln Lane
Miami Beach.
American Social: The restaurant is throwing a Black-and-White Ball on Saturday with free bubbly from 9-11 p.m. and $5 Absolute cocktails throughout the evening. The event, from 9 p.m.-2 a.m., is free, but participants must register online here for the Brickell location, 690 SW First Court, Miami. There is also an American Social location in Fort Lauderdale.
Krispy Kreme: Talk about a special delivery! Krispy Kreme will deliver 5 dozen original glazed doughnuts for free (while supplies last) to hospitals, health professionals and parents of Leap Day babies. The offer is available within 10 miles of participating Krispy Kreme locations. To participate, health professionals and parents can post to Instagram or Twitter and tag @KrispyKreme using the hashtag #KrispyKremeSpecialDelivery.