When you're looking for farm-fresh food, there's no better place to go than to one of the green markets in Palm Beach County. In Florida, we are lucky, as we have a longer growing season than most places. Plus, some of these markets are open year-round, giving us fresh and local ingredients any day of the year. Here's our guide to Green Markets in Palm Beach County. Since the world is always changing, we will try our best to keep this list current, but sometimes these things get past us. This list is current as of June 16, 2021.
If dates or times of any of these markets have changed or if we missed your favorite market, please send us a quick note.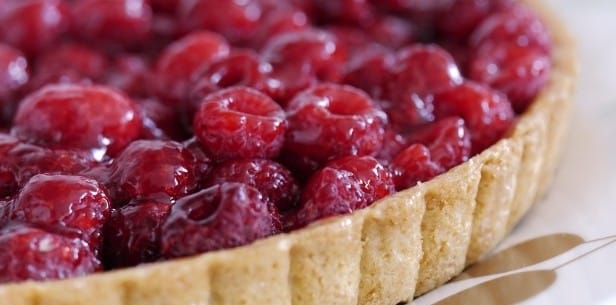 Green Markets in Palm Beach County
BOYNTON BEACH

Bedner's Farm Fresh Market – open Mon-Sat, 9 a.m. – 6 p.m. and on Sun. from 10 am-5 pm
10066 Lee Road, Boynton Beach; 561-733-5490.
bedners.com
DELRAY BEACH
Delray Beach Green Market – Open on Saturdays from 9 a.m. – 12 p.m., through July 31.
Old School Square Park, 51 N Swinton Ave., Delray Beach; 561-276-7511.
delraycra.org/greenmarket/
JUPITER
Waterfront Market at Harbourside Place – Open Sundays 10 a.m. – 4 p.m. Enjoy strolling along the Intracoastal while shopping for artisan crafts, fresh produce from local growers, baked goods and more. Harbourside Place, 200 N US Highway One, Jupiter; 561-935-9533. Waterfront Market at Harbourside Place Facebook
J-Town Farmers Market – Will return October 2021.
106 Military Trail at El Sol; 561-283-5856
j-townfarmersmarket.net/

LOXAHATCHEE
Swank Specialty Produce Farmers Market – Saturdays from 10 a.m. to 1 p.m.
Swank Specialty Produce, 14311 N. Road, Loxahatchee; 561-202-5648
https://www.swankspecialtyproduce.com
PALM BEACH GARDENS
Gardens 2 Go Food, Produce, & Plant Market Sundays from 9 a.m. – 12 p.m. City Hall municipal center, 10500 N. Military Trail, Palm Beach Gardens, 561-630-1100. website
RIVIERA BEACH
TikiMarket at the Marina – Open Sundays 10 a.m. – 3 p.m. Enjoy a tropical market with a Calypso vibe that's open year-round. This open-air market features island-inspired food, tropical drinks and beachy wares. Riviera Beach Marina Village, 190 E 13th St., Riviera Beach; 561-352-6626. Admission and parking are free.
ROYAL PALM BEACH
Royal Palm Beach Green Market – open on Saturdays from 9 a.m. – 1 p.m, through June 26.
Lakeside at Village Hall, 1050 Royal Palm Beach Blvd., Royal Palm Beach; 561-792-9260
www.rpbgreenmarket.com
WELLINGTON
The Twilight Green Market at Wellington – Check back soon for information on the 2021-2022 season.
Wellington Town Center Promenade, 12150 Forest Hill Boulevard in Wellington; 561-279-0907
Admission and parking are free. Pet-friendly.
wellingtonfl.gov/TwilightMarket

WEST PALM BEACH
West Palm Beach GreenMarket – Returns Saturday, October 2, 2021.
101 S Flagler Dr., West Palm Beach; 561-822-1520
Includes 2 hours of free parking in city garages.
wpb.org/GreenMarket