On the second Thursday of the month, after the Frost Art Museum closes for the day, it will present an after-hours experience called Tertulia Nights. In case you didn't know, according to Wikipedia, a tertulia is a word of Spanish origin that means a social gathering with literary or artistic overtones.
The aim is to promote an exchange of ideas between attendees and invited artists, activists, and community thought leaders.
This meet-and-greet discussion group is free and open to the public; snacks will be provided. Check this website for more details.
Another recurring community program, "Drawing You In," combines a drawing session and an exhibition tour, providing participants with an immersive experience to inspire creativity, mindfulness and foster a deeper appreciation for art.
This program is also free and open to the public, but advance registration is required due to limited space. Please check the event calendar and to register for upcoming sessions.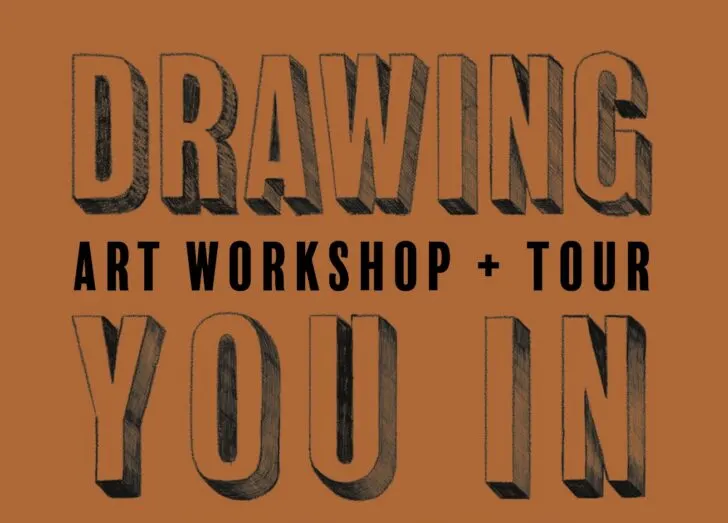 All materials for this art workshop and tour are provided, but you are welcome to take your own.
Patricia and Phillip Frost Art Museum, 10975 SW 17th St., Miami; 305-348-2890.
To keep up with the latest news, sign up for the South Florida on the Cheap newsletter. Follow on Facebook and Instagram.
More free and cheap things to do this week
Friday, December 8, 2023
Saturday, December 9, 2023
Sunday, December 10, 2023
Monday, December 11, 2023
Tuesday, December 12, 2023
Wednesday, December 13, 2023
Thursday, December 14, 2023