Picture this — a clothing swap where you can exchange pieces with others for free. That's right, this method of "shopping" is called a Sustainable Style Social Clothing Swap and it's happening on March 17 from 1-3 p.m. at Expansive Biscayne, 2125 Biscayne Blvd., Suite 5C.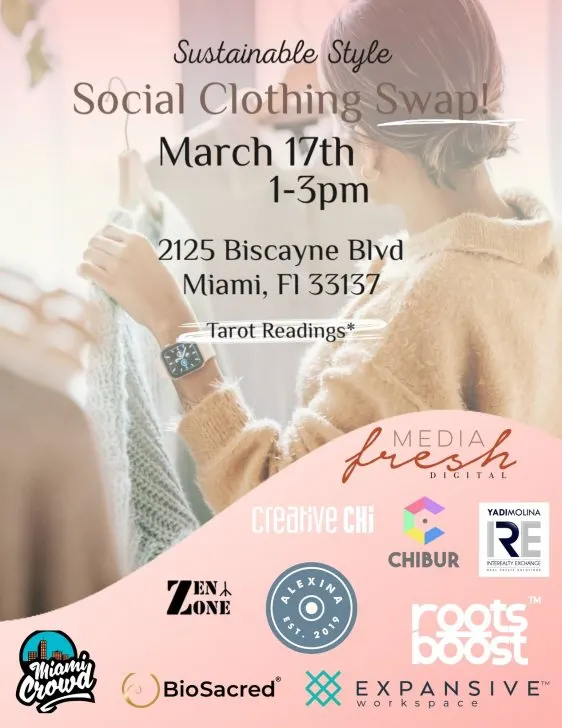 The event is completely free — from the entrance to the clothing swapping, you won't have to spend a dime!
So you're probably wondering how a clothing swap works? It's pretty simple!
Bring as many clothing items as you would like to swap.
Exchange your items for items in the "closet" at the event.
One item swaps for one item.
If you're not interested in swapping, you can also just donate your clothing items so that there is more for other swappers to choose from.
If you swap, not only are you saving money, you're also doing some good for the environment! To join in on the fun, make sure to RSVP here.
Miami's best thrift stores: Find them by neighborhood
Bargain-hunters who want to find the best deals know that thrift stores are where it's at. You can find discounted designer clothes, handbags and shoes, as well as furniture and home accessories.
But do you know where they are? If you're looking to do some bargain shopping, check out our list of thrift stores by neighborhood below. (Miami On The Cheap tip: Come armed with cash and patience, because the hunt can be lengthy.)
More Miami-Dade events