Every third Thursday of the month, Miami Beach hosts its "Culture Crawl."
The event, from 6 to 9 p.m., aims to get residents and visitors alike exploring and becoming acquainted with Miami Beach and its cultural offerings. Many arts organizations offer free admission as part of the event — opening their doors for special programming, open studios and galleries, outdoor films, live music, exclusive tours, night gardens and more.
Free trolley service, with opera singers and professional tour guides aboard, transport and entertain attendees to and from each of the destinations throughout the evening, except during the summer.
Events take place on South Beach, as well as Mid and North Beach locations.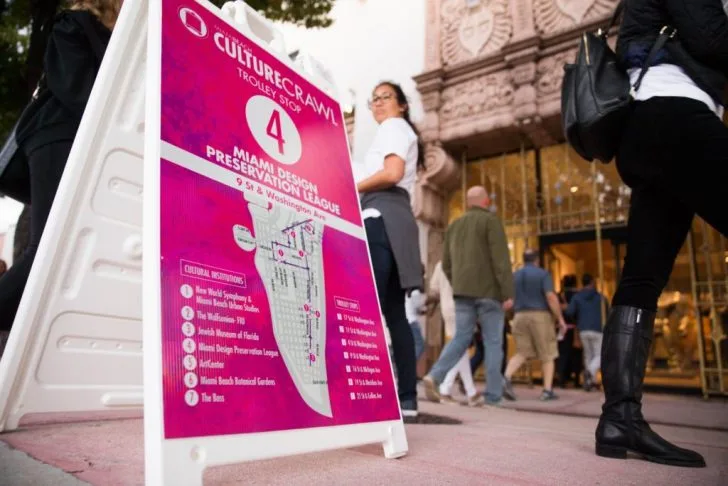 The Nov. 16, 2023 schedule is as follows:
For additional information on events and discounts, visit mbartsandculture.org.
More Miami-Dade events this week
Sunday, December 3, 2023
Monday, December 4, 2023
Tuesday, December 5, 2023
Wednesday, December 6, 2023
Thursday, December 7, 2023
Friday, December 8, 2023
Saturday, December 9, 2023