This Saturday, Nov. 4, from 11 a.m. to 2 p.m., Miami Kids Magazine and Florida Blue will present a free day of family wellness. The event not only features health screenings, information and resources, but also includes the following:
Face painting
Petting zoo
Dance & games
Arts & crafts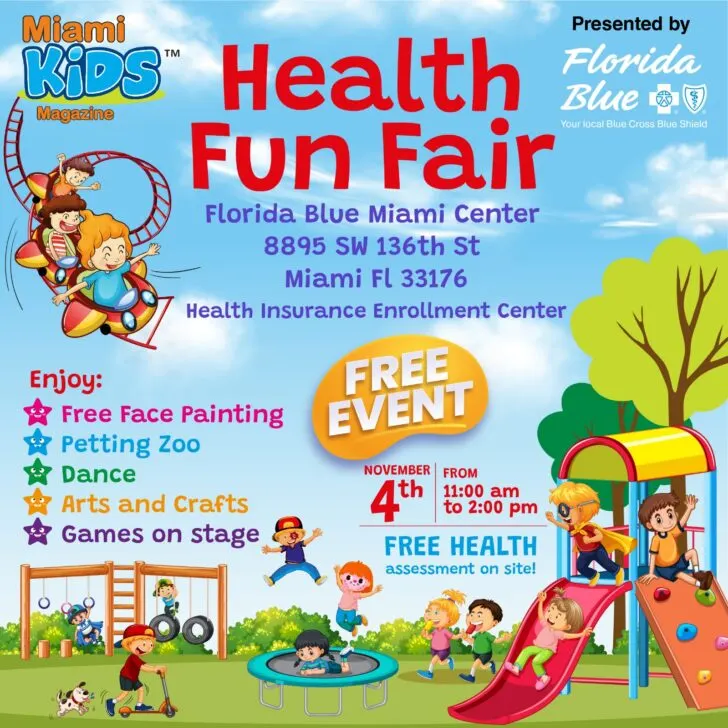 Location: Florida Blue Center, 8895 SW 136th St., Miami.
According to organizers, it will be a family-oriented gathering that encourages physical activity, proper nutrition, and overall well-being. It will also highlight fitness challenges, and educational workshops. Plus, there will be prizes and free goody bags, while supplies last.
Click here to read an interactive online issue of Miami Kids Magazine.
To keep up with the latest news, sign up for the South Florida on the Cheap newsletter. Follow on Facebook, Twitter and Instagram.
More free and cheap things to do with kids this week:
Friday, December 8, 2023
Saturday, December 9, 2023
Sunday, December 10, 2023
Monday, December 11, 2023
Tuesday, December 12, 2023
Wednesday, December 13, 2023
Thursday, December 14, 2023