Stop by for FREE live performances and meet local artists at the Cultural Council's outdoor Project Space in downtown Lake Worth Beach. (Project Space is right behind the Cultural Council's building, next to the Martin Luther King, Jr. mural.)
The local AGWA Dance Company will perform, with its students having been featured at the Norton Museum. After their 45-minute performance, Marlon Foster, manager of musician services for the Cultural Council, will play a laser show.
"It will be electronic and synthesized," he said. "The audience will be able to visually see what it hears, the lights will change shape in time with the music."
Foster has worked at the Cultural Council for nine years, since moving to Florida from Leicester, England. He also runs The Basement Presents, which gives exposure to local musicians and DJs. He emphasized that the performers are paid and that he will start up the series this fall.
You can buy refreshments at close by Revelry (a craft beer and wine lounge) where you may also use the restrooms.
This is a funky and cool neighborhood to stroll and window shop with lots of great boutiques and art galleries.
This FREE event will be socially distanced and you must wear masks. Bring your own blanket or chairs.
There is free, 4-hour parking along Lake Worth Beach's downtown streets. There is also a public parking lot on the east side of "L" Street, across from the Cultural Council's building.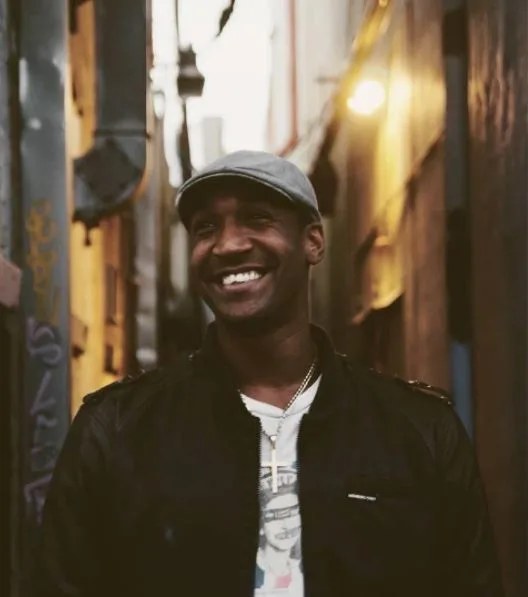 The performance will be April 15, 6:30 pm – 8:30 pm
For more information: call (561) 471-2901 or email info@palmbeachculture.com
Project Space at the Palm Beach Cultural Council is at 11 South L. Street, Lake Worth Beach, Florida 33460