Coral Gables Museum welcomes you to "Family Day on Aragon" on the second Saturday of each month, with free admission, live music and special activities.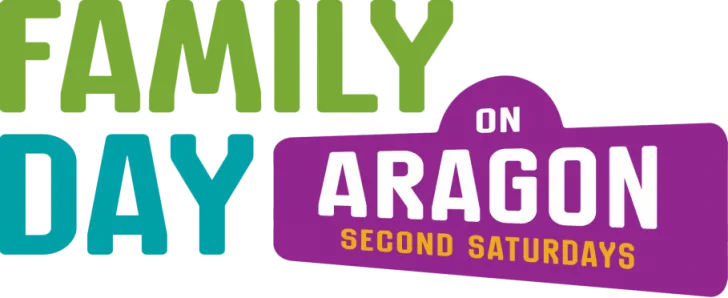 Upcoming event is on December 9.
10 a.m. to noon: Le Petit Prince Workshop
For the 80th anniversary of the popular children's book, The Little Prince, join along with the Alliance Française Miami Metro in a workshop of storytelling, coloring and 3D animation. Available in French & English.
11-11:30 a.m. Inclusion Theatre Project performance
Enjoy a live performance from the Inclusion Theatre Project
11 a.m. Kids' movie screening at Coral Gables Art Cinema (across the street)
The classic film "Annie" adapted from the Broadway musical and based on the comic strip Little Orphan Annie with the scrappy red-haired orphan Annie as the central character as the voice of hope for her fellow orphans in New York City during the Great Depression.
Noon to 12:30 p.m.: Museum Architecture Tour
Learn more about the museum, from the building's past to highlights from their current exhibitions.
12:30 – 1:15 p.m.: Moving Museum: Ancestral Instruments and Contemporary Technology
Learn about

ancestral and contemporary musical instruments from different parts of the world in this interactive performance and workshop. Participants will learn about the instruments' origins, history and playing technique.
1 – 2 p.m. FIU Piano Student Concert
Enjoy a free piano concert performed by FIU students.
1 – 3 p.m. Arts & Crafts Workshop
Get creative with the Arts & Crafts activity that includes retro-style grid art.
3– 3:30 p.m.: Musical Miracles performance
Enjoy a musical performance around the theme "Villains on Broadway."
4 – 4:30 p.m.: Musical Miracles Performance
Catch Musical Miracle's second performance of "Villains on Broadway."
More free & cheap things to do with kids:
Friday, December 1, 2023
Saturday, December 2, 2023
Sunday, December 3, 2023
Monday, December 4, 2023
Tuesday, December 5, 2023
Wednesday, December 6, 2023
Thursday, December 7, 2023
See our full Calendar of Events