Be there, the fair! The Miami-Dade County Youth Fair is back to its regular springtime spot on South Florida activities calendar!
That means you can expect the fun and games and tradition this year from March 17-April 10 (with the exception of March 28-29 and April 4-5). Because of the pandemic, last year's fair took place in November and December.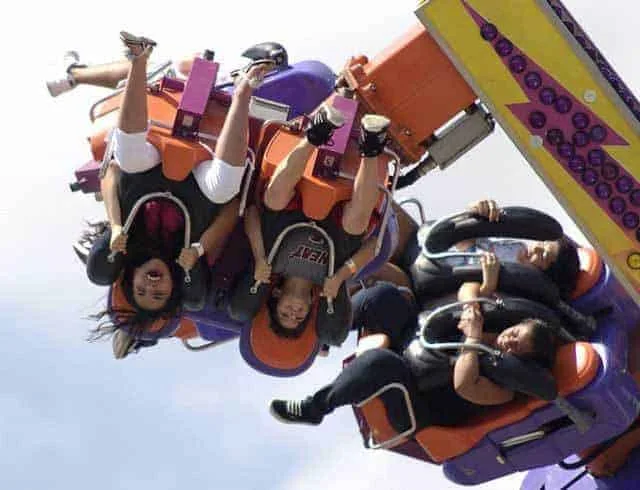 The Miami-Dade County Fair & Exposition Center is at 10901 Coral Way (SW 24th St.), Miami. General admission at the fairgrounds is $14, but we've detailed quite a few discounts below. For all the details, click here.
Children age 5 and younger and seniors age 65 and older can enjoy free admission every day. Parking is free, and all entertainment and concerts are free of charge as well.
2022 DISCOUNTS & COUPONS
$5 Thursdays: On opening day and every Thursday; no coupon required.
Unlimited rides: Save up to $10 with online purchase.
Season pass (for admission only): $24; save $2 online.
$6 Deals: Before 6 p.m. Mondays-Fridays, get $6 deals on food, games and merchandise. You have to look for the $6 deals sign displayed at participating locations. Click here for coupon.
$4 Soft Drink Refills: If you bring your souvenir cup from previous years, you get refills for $4.
Express Pass: Available only at the fairgrounds for $20.
$4 Off Admission Discount for Parent/Guardian: If your child has a Free Student Admission ticket distributed by Miami-Dade County public, private, charter and home schools, you can receive $4 off admission.
$4 Off each Admission for you & up to 3 guests: Certain Miami-Dade County employees and all library card holders may use a coupon for $4 off admission. The coupon is valid Monday through Friday and must be printed or presented on a mobile device. You also must present a valid employee ID or library card.
$6 Admission for Miami-Dade Transit Easy Card-Easy Ticket Holder: Present your Easy Card or Easy Ticket from Monday through Friday and pay just $6 admission.
Scouts' Day: Get free admission for Boy & Girl Scouts wearing their uniform on April 7, 2022.
FIU Student & Employee Appreciation Day: Present a current Florida International University ID to get free admission on April 7, 2022.
Thursday Deals for First Responders & Military: Get free admission by presenting a valid ID at the turnstiles.
Entertainment and Events Calendar
Wednesday, December 7, 2022
Thursday, December 8, 2022
Friday, December 9, 2022
Saturday, December 10, 2022
Sunday, December 11, 2022
Monday, December 12, 2022
Tuesday, December 13, 2022
Other museum deals, free days and special events:
Wednesday, December 7, 2022
Thursday, December 8, 2022
Friday, December 9, 2022
Saturday, December 10, 2022
Sunday, December 11, 2022
Monday, December 12, 2022
Tuesday, December 13, 2022