The three-day Labor Day weekend is upon us and we're here to help you plan an inexpensive way to spend it!
Lots of free events, including live music, and opportunities for discounts are offered in Miami-Dade, Broward and greater Palm Beach.
Free & Inexpensive Fun in Miami-Dade
Friday, Sept. 2 is the first Friday of the month and therefore Gables Gallery Night, one of Miami's longest-running free events. Click here to learn more about this fun art-filled night in Downtown Coral Gables. It includes free entry into the Coral Gables Museum and into most of the art galleries around the neighborhood.
Keep the art-filled theme going on Saturday, Sept. 3 because that's the first Saturday of the month and if you're a Bank of America cardholder you can take advantage of free entry into several museums around Miami. Click here to learn more about Bank of America's Museums on Us Program.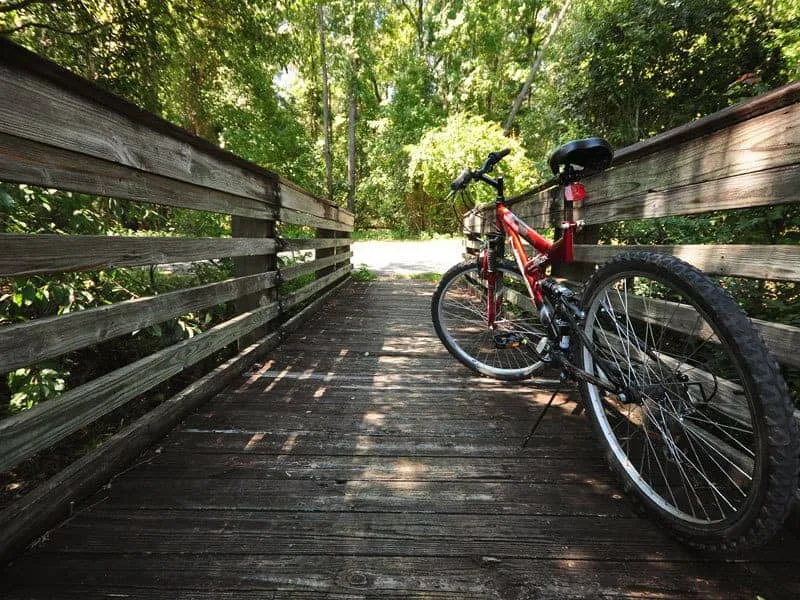 Have some fun two-wheeling it at one of our many bike trails throughout Miami. There are several on the island of Key Biscayne, in Coconut Grove, at Oleta State Park and Everglades National Park and even at Amelia Earhart Park in Hialeah. Click here to plan ahead and pick your favorite one.
Enjoy free admission to Gold Coast Railroad Museum on Sat., Sept. 3, their monthly "First Saturday of the Month" special. Click here for details.
Visit Deering Estate and take advantage of their $5 Labor Day weekend admission price on Sat., Sept. 3 or Sunday Sept. 4. Explore their extensive, lush grounds with bay vistas and expansive wildlife. Make a day of it! Click here for all the info.
There's all this and given that we're in Miami, there's always… the beach!
Free & Inexpensive Fun in Broward
Fun with Trains
Plantation Historical Museum offers free entry & running model railroad displays including September 3, when cartoon trains are featured, 511 N. Fig Tree Lane, Plantation 33317, 954-797-2722
Festival in Fort Lauderdale
Waterslides. Auto Show. Kids Zone. Live entertainment including Queen of Kings and Studio 54. The fun is 1 p.m. to 9 p.m. September 3 at North Beach Restaurants & Shoppes in Fort Lauderdale. Feature: Free entry for festival in Fort Lauderdale Labor Day weekend
2-for-1 deals
Hollywood bandshell
Popular local bands perform steps from the surf, weather permitting. Free live music at Hollywood Bandshell includes 7 p.m. to 9 p.m. Fridays, Saturdays and Sundays on Hollywood Broadwalk. The entertainment is free. Beach parking fees apply.
Live Jazz in Fort Lauderdale
Soak in the entertainment and a relaxing vibe first Sundays 11 a.m. to 2 p.m. Free live jazz on Riverwalk in Fort Lauderdale.
Music in Margate
Roll The Stones performs Rolling Stones favorites 6 p.m. September 3, with food trucks on site. It's at Margate sports complex, 1695 Banks Road, Margate. Feature: Free live music in Margate
Bubbles
An outdoor display of bubbles is offered at Dania Pointe shopping and dining plaza in Dania Beach. The displays are presented 2 p.m. – 7 p.m. on the hour September 3, 4 and 5, and it's free. Feature: Dania Pointe offers 'Bubble Bash'
Home Design & Remodeling Show
Fort Lauderdale Home Design & Remodeling Show is an indoor expo September 2-5 featuring hundreds of exhibitors. Entry is $12 for adults, $8 for seniors and $1 for kids 4 to 12. Parking fees are extra. Venue: Greater Fort Lauderdale Broward Convention Center, 1950 Eisenhower Blvd., Fort Lauderdale.
Free & Inexpensive Fun in Greater Palm Beach
Art Walk & Art Trail in Downtown Delray
Delight in the Delray arts district, featuring outdoor public art displays, artists studios, galleries and other art venues. Feature: Art Trail & First Friday Art Walks in DelrayFirst Friday Art Walks in Delray
Live music in Boynton
Boynton Beach offers "First Fridays @ 5" events with live entertainment and fun. The free events include fun activities for kids and food trucks. Featured entertainment September 2 is The People Upstairs, performing party funk, reggae, rock and Latin tunes. It's 5 p.m. to 8 p.m. at Boynton Beach Amphitheater, 120 E. Ocean Avenue, Boynton Beach
Grandview Public in West Palm Beach
Live music & yoga are free weekends at Grandview Public food hall in West Palm Beach. Feature: Grandview offers live music, yoga and other fun.
Free entry at Boca Raton Museum of Art
Regular fees are waived and entry is free September 3 and 4 at Boca Raton Museum of Art, 501 Plaza Real, Boca Raton 33432, 561-392-2500
Other things to do Labor Day weekend
Tri-Rail offers $5 all-day fares on weekends & holidays
Scenic parks and natural areas in South Florida, plenty are free
Farmers markets & vendor fairs feature food, vintage wares & handmade goods
National Cinema Day: Sept. 3 movie tickets for $3
More free and cheap entertainment:
Saturday, June 3, 2023
Sunday, June 4, 2023
Monday, June 5, 2023
Tuesday, June 6, 2023
Wednesday, June 7, 2023
Thursday, June 8, 2023
Friday, June 9, 2023
More Miami-Dade events
Saturday, June 3, 2023
Sunday, June 4, 2023
Monday, June 5, 2023
Tuesday, June 6, 2023
Wednesday, June 7, 2023
Thursday, June 8, 2023
Friday, June 9, 2023