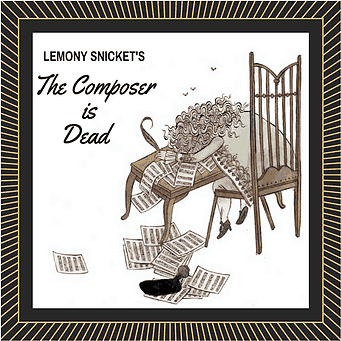 Orchestra Miami's next program in the Family Fun Concert series offers five different programs to introduce kids to the arts through live music. This diverse series features symphonic music, opera, chamber music, folk music and more.
The performance lasts approximately one hour and is appropriate for children of all ages, and juice and cookies will be served after the performance. All performances are at Pinecrest Gardens, 11000 SW 57 Ave., Pinecrest, 33156. Free on-site parking.
Single Tickets for the concerts are $10 for children (ages 3- 17); $15 for adults, $12 for Seniors (65 & up). Free lap seating for children under 3. Subscription prices for the five concerts are $60 for Adults, $50 for Seniors (65 & up) and $40 for children (ages 3- 17) and a Family Pack (2 adults + 2 Children) is $190. Subscribers receive benefits, such as priority seating and study guides/program notes emailed in advance. Tickets are now on sale.
To purchase tickets, please visit www.orchestramiami.org or call (305) 274 -2103.
Presented by Nicklaus Children's Pinecrest Outpatient Center. Come early for the Instrument Petting Zoo provided by Allegro Music Center. Juice and cookies after the show.
All shows are at 3 pm. Here's the schedule:
Oct. 15: The Composer is Dead by Lemony Snicket. Music by Nathaniel Stookey based on the book. This is a funny, tongue-in-cheek way of introducing kids to the instruments of the orchestra, as well as masterpieces of classical music. A composer is found dead, and an inspector arrives and quizzes each section of the orchestra to find out exactly what happened.
Dec. 10: Meet the Brass. Brain Neal and Brass Miami introduce kids to the beauty and versatility of the brass section of the orchestra. Trumpets, French horns, trombones and tubas combine to create an unforgettable afternoon of music, featuring classics and holiday favorites.
Jan. 28, 2018: Flamenco Fun. Experience the artistry of Ballet Flamenco la Rosa. Learn about the passion of Flamenco and traditional Spanish folk music and dance in this exciting performance! Ballet Flamenco La Rosa introduces you and your family to the classical Spanish art form,
with story-telling and live music.
Feb. 11: Storytime with Strings. Classic Fairy Tales told with a musical twist. Meet the string section of the orchestra, as they tell the stories of Rumplestiltskin and the Three Little Pigs, using excerpts of two great masterworks- Mozart's Symphony N. 40 & Beethoven's 5th Symphony. Performed with narration in English.
March 25: Behold the Bold Umbrellaphant. Poetry and Music come together to create magic with silly rhymes and fun. This work by Lucas Richman turns 17 poems by Children's Poet Laureate, Jack Prelutsky, into a Carnival of the Animals for the new millennium. Performed with narration in English.
Find more free and cheap things to do with kids:
Thursday, December 1, 2022
Friday, December 2, 2022
Saturday, December 3, 2022
Sunday, December 4, 2022
Monday, December 5, 2022
Tuesday, December 6, 2022
Wednesday, December 7, 2022