When the clock turns to 5 pm, you immediately change from work-mode to play-mode and you are on the hunt for the best happy hour around. Where can you go to get the best deals? We have a list of some of our favorite destinations.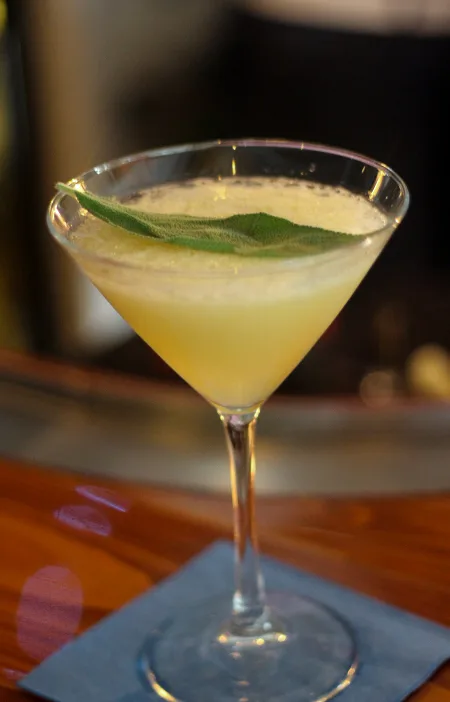 Best Happy Hour in Palm Beach County
Avocado Grill
125 Datura St, West Palm Beach; 561.623.0822
Daily from 3:00 – 6:00 p.m.
For a West Palm Beach restaurant, just steps away from the waterfront, Avocado Grill is your go-to spot. Since opening in October 2014, this local hang-out has been winning diners over with Chef Julien Gremaud's small plates and artisanal fare. To add to it's popularity, Avocado Grill has an enticing happy hour where guests can enjoy 2-for-1 drinks like Avocado Margaritas and Melon Mules from 3:00 – 6:00 p.m at the bar and a selection of $4.95 food specials like grilled avocado, grilled oyster scampi, guacamole, lamp sliders and truffle fries.
Brio Tuscan Grille
3101 PGA Blvd, Palm Beach Gardens (at the Gardens Mall)
5050 Town Center Circle, Boca Raton
Happy Hour: Monday through Friday: 3 – 7 p.m.
Celebrate Life, Love & Happy Hour at Brio Tuscan Grille Monday through Friday, from 3:00 to 7:00 p.m. Bar patrons (and those dining outdoors) can enjoy a variety of food and drink options, all priced between at $7. The plates menu includes a Tomato Margherita Flatbread, Tomato Caprese flatbread, the BRIO Burger and Crispy Calamari while the discounted drink specials include select cocktails, sangria and wine.
Cut 432, 432 E Atlantic Avenue, Delray Beach; (561) 272-9898
Daily from 5:00 – 7:00 p.m.
While going out for dinner at Cut 432 is probably not an everyday occurrence, experiencing the Social Hour certainly can be. This modern American steakhouse, known for USDA Prime dry-aged beef, seafood specialties and American classics, offers a chic environment and an ideal setting to gather after work with friends or to enjoy an intimate dinner. For those opting for more of the bar scene (arrive early as the bar area is quite small), a trip to Cut 432 for Social Hour will delight your senses. From 5 to 7 p.m. seven days a week, customers can mingle in the intimate bar setting and enjoy glasses of house wine for half-price, $4 bottled beers and house spirits and select cocktails and spirits for $5. Food items are also available at a discounted price of $5 and include Brussels Sprouts; Deviled Eggs; Ceviche; Mini Burgers; Truffled Mac 'n Cheese and more.
Echo, 230A Sunrise Ave, Palm Beach (561) 802-4222
Weekdays from 5:00 – 6:00 p.m.
When you're looking for an elegant, yet hip destination for Happy Hour, head straight to Echo. Owned by The Breakers, Echo offers first-class service like you would see at the luxury resort in an 0ff-site venue. From 5 to 6:00 p.m., happy hour guests will enjoy half-price sushi and drinks in The Dragonfly Lounge or outside patio. (Specials not available Dec. 24 – Jan. 1) Some exclusions apply.
El Camino
Locations in West Palm Beach, Delray Beach, Fort Lauderdale and Boca Raton (coming soon)
Daily from 5-7 p.m. in select dining areas
If tacos and tequila are what's on your mind, then head straight to one of El Camino's South Florida locations. Drinks range in price from $3 to $7 and include beer, wine, spirits and select margaritas. Pair your drink with an item from their happy hour food menu where everything is priced at $5 or less. Think — $3 tacos, $3-$5 quesadilla, chips and salsa for $2, a kale salad for $5 and more.
Kabuki | Sushi Thai Tapas
Locations in Palm Beach Gardens, Wellington and West Palm Beach
Daily from 3-6:30 p.m.
Eat, drink and satisfy your Asian food cravings at Kabuki, a contemporary Asian restaurant that not only offers stellar happy hour deals — but also boasts 3 locations in Palm Beach County. Drinks specials range in price between $3-$6 and food items are priced between $4 and $7. Highlights include: spicy edamame, pork gyoza, spicy tuna roll, JB roll, krab rangoon and more.
Note that happy hour deals are not valid on select holidays, during the Palm Beach Boar Show, during Sunfest. We recommend contacting the restaurant prior to going to check for blackout dates.
Kapow! Noodle Bar
Locations in West Palm Beach and at Mizner Park in Boca Raton
Mon-Fri from 4-7 p.m.
Guests will enjoy 1/2 price wine, $4 Sapporo, $5 drafts and $6 drinks (single booze with mixers only) at Kapow! Noodle Bar to pair with a variety of Asian food favorites like dim sum priced between $4-$9, small plates like wok-charred edamame, Pork Belly Lollipops and Crispy Calamari priced from $5 – $11 and assorted Gyoza Tacos for $10 apiece.
Loch Bar, 346 Plaza Real, Boca Raton (561) 939-6600
Daily from 5-7 p.m.
Enjoy fresh seafood at a discount at Loch Bar, located in Mizner Park in Boca Raton, during their daily happy hour. Guests will enjoy $9 Crushes, $7 Wines, $4-$6 Beers, $7 Oyster Shooters and a variety of food specials like Cajun Cauliflower for $9, Maryland Crab Soup for $7, Chef oysters for $2/ea, beef sliders for $12, mini lobster rolls for $19 and more.
Seasons 52
2300 NW Executive Center Dr, Boca Raton; 561-998-9952
11611 Ellison Wilson Rd., Palm Beach Gardens; 561-625-5852
Additional Seasons 52 restaurants are located throughout Florida.
Monday through Thursday from 3:00 – 6:00 p.m.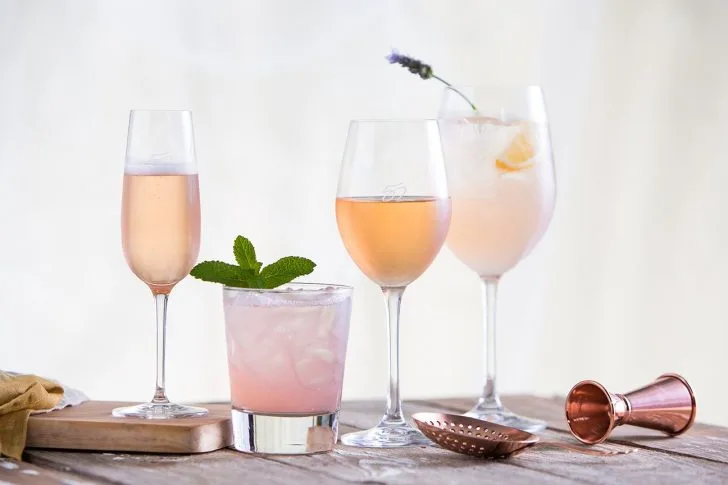 Known for their fantastic wine list and fresh, seasonal menu, Seasons 52 continues to offer a changing menu of flavorful dishes — that are as good for you, as they are delicious. When it comes to happy hour, they have created something special, think — a glass of wine and a flatbread for just $12.50. For those looking for liquid libations, enjoy $7 cocktails and $6 glasses of wine.
Vic & Angelo's
290 E Atlantic Ave, Delray Beach; (561) 278-9570
Daily from 3:00 – 7:00 p.m.
For your Italian food fix in a trendy and uplifting environment, make plans to go to Vic & Angelo's for happy hour. This hotspotin Delray Beach, offers Happy Hour prices daily from 3 to 7 p.m. During happy hour, guests can enjoy 50% off the entire menu.
Do you have other favorite happy hours in South Florida? Share the details with katy@southfloridaonthecheap.com.
To keep up with the latest news, sign up for the South Florida on the Cheap newsletter. Follow on Facebook and Instagram.
More Happy Hours in Palm Beach County

Find More Food & Drink Deals