This is truly a community and cultural event that celebrates everything about the authentic German culture, including food and drinks, traditional music and German folk dancing, presented by the German American Social Club. Children are welcome and can enjoy a large selection of games, five bounce houses and a big field on which to run and play.
What: Oktoberfest Miami
When: Friday-Sunday: Oct. 13-15 & Oct. 20-22, 2023,
Fridays: 6 p.m. – midnight; Saturdays: 2 p.m. – midnight; Sundays: 2 p.m. – 10 p.m.
Cost: One-day general admission tickets are $13 or $30 for 3-day weekend admission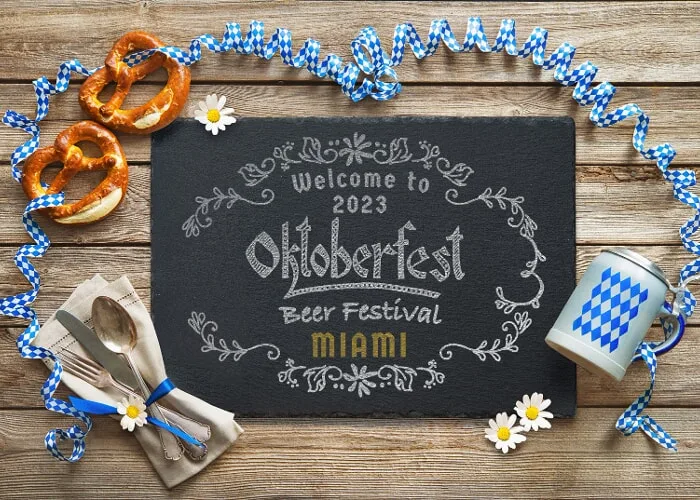 The 66th Oktoberfest Miami includes:
Live music with two bands from Austria, Donau Piraten and Seitz Bubn
A world of top-tier imported German beers
Authentic German gastronomy: Bratwurst, schnitzel, pretzels, sauerkraut and more
Activities for all ages, including bounce houses and a local magician
Parking will be available next to the event location. Visit this link for more details and directions.
To keep up with the latest news, sign up for the South Florida on the Cheap newsletter. Follow on Facebook, Twitter and Instagram.
Click here for more Oktoberfest events:
Find fall festivals in South Florida:
Saturday, January 6, 2024
Sunday, January 7, 2024