Public school will be out soon (June 7 to be exact) and for parents, that means keeping the kids busy with summer camp. Whether your kids are artistic, outdoorsy or creative, we've got an inexpensive option for your consideration.
The City of Miami and Miami-Dade Parks and Recreation Departments, as well as those in individual cities around Miami are some of the cheapest summer camp options. But, there are also camps for youngsters interested in theater, art even the circus!
Circus Summer Camp – World-renowned circus artists teach kids acrobatics, tumbling, trapeze, aerial skills, lyra and jazz/ballet. Open to students ages 5 to 16 years old. Camp runs June 12 to Aug. 22 from 9 a.m. to 3 p.m. $385 a week plus a $50 registration fee. Scholarships are available, e-mail info@lesailesdudesir.org to apply.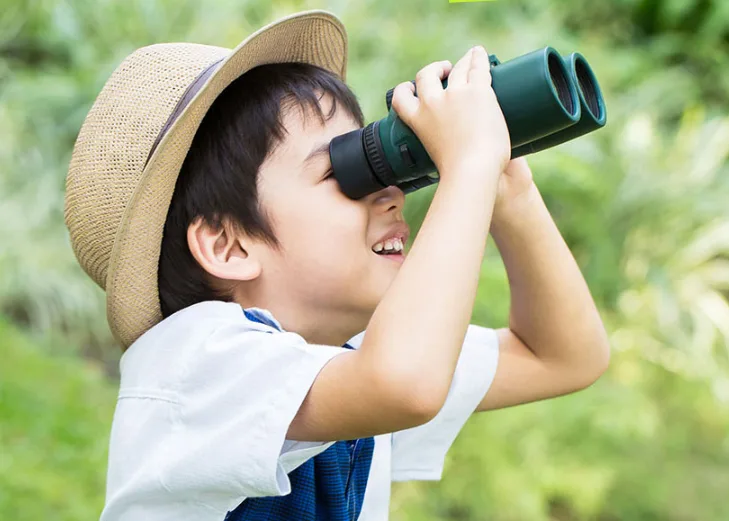 Miami-Dade County Parks – General Camps, Nature Camps, Performing Arts and Fine Arts Camps and Children's Trust Camps June 12 through Aug. 4. General program camps run 8 a.m. to 6 p.m. and open to kids ages 6-14. Prices vary by camp. Click here to find locations for all four types of camps and check back regularly as more may be added.
MOCA Summer Art Camp – There are two 10-week sessions from June 12 through Aug. 18. Studio Art Camp, a well-rounded studio based art program of discipline-based hands-on learning is open to kids ages 6 to 9. Dynamic Design Camp, is a design immersion program including applied arts of architecture, graphic and textile design and digital art is open to kids ages 10-13. Camp hours are 9 a.m. to 3:30 p.m. with early drop-off at 8 a.m. and pick up until 4 p.m. Members $150 per week, non-members $175 per week. $10 for extended care 8-9 a.m. and 3:30-5:30 p.m. Click here for full details and to register. For more information about scholarships available, please email education@mocanomi.org.
The Children's Voice Chorus – The camp is open to students from third grade up and runs from July 10 to Aug. 4. Camp is daily from 9 a.m. to 3 p.m. and includes music theory, sight-singing, songwriting, audio and film production, choral rehearsals, a cultural field trip and masterclasses and clinics with some of Miami's top artists. $800 for a four-week session. Before and after care available for an additional fee. Scholarships available for qualifying families on a first-come, first-serve basis. Registration deadline is July 3. Click here for more information and to register.
Fairchild Tropical Botanic Garden – Camp Discovery! Six weeks of weekly summer fun for kids ages 7 to 12 years old, from June 12 to July 28. Camp runs from 9 a.m. to 3 p.m. when campers explore the tropical oasis of Fairchild and learn about Appreciating Pollinators, Animals in Our Environment, being Scientists in Training, Weathering the Storms and the importance of Plants. No camp on July 5. $225 a week for members, $275 a week for non-members, $50 a week for aftercare from 3-5:30 p.m. Click here for info and to register.
African Heritage Cultural Arts Center – Their Summer Arts Conservatory runs from June 12 to Aug. 11 early drop off begins at 7:30 a.m., classes begin at 8:30 a.m. and camp ends at 6 p.m. Monday through Friday. Open to kids ages five to 16 years old, they'll participate in sewing, ballet, animation, voice and piano. Click here for more info. $512, registration $12, $50 fee includes all supplies, but fee is included if registered by May 26 and paid in full.
City of Miami Beach – Offering week-long summer camp from June 12 to Aug. 11. Class offerings include archery and laser tag, basketball, culinary, fishing and aquatic exploration, Junior Firestation, Police and Lifeguard, science and soccer plus much more. Residents weekly fees begin at $100 and non-residents at $150. Click here for info and links to register.
Greater Miami Youth Symphony – Moving with Music 2023 Summer Camp open to students from grades K-12 from June 12 to July 28. Choices include six-week beginning/intermediate Band & Strings K-12 June 12 to July 21; four-week beginning String Camp K-8 from July 5 to July 28 and two-week Intensive Band & Strings Camp for grades 6-12. Scholarships are available Click here for full details and to register or call 305-667-4069 for information.
2023 Animation Gets Real Miami Summer Boot Camp – Open to students ages 13-22 with autism and related disabilities with an in-person Beginners Session June 12-24 at West Kendall Regional Library and virtual Intermediate/Advanced Session June 26-30. Campers will learn about animation, writing and editing, storyboarding and music making. $100 for Miami residents, $400 for non-residents. Click here for information and registration.
Fantasy Theatre Factory – Their summer camp programming is open for kids ages 7-12 years old and includes two sessions June 12 to July 7 and July 10 to Aug. 4. Beginner through advanced level. Campers will learn performance exercises, dance techniques, music genres and about diverse cultures from top-notch artists. Camp day is 9 a.m. to 4 p.m. with before care from 8-9 a.m. and after care from 4-6 p.m. $499 per four-week session. Click here for info on registration and scholarships.
Miami Theater Center – Musical Theater Summer Camp open to kids ages 6-15 daily from 9 a.m. to 4 p.m. with two sessions June 12 to July 7 and July 17 to Aug. 12. MTC's staff will guide the kids through classes teaching them about musical theater and honing their performance skills. Newcomers with no experience are welcomed and all will participate in the end of camp shows after each four-week session. Camp is $1,075 for the month, $35 registration fee. 5 percent sibling discount offered. Click here to register.
MusicReach Summer Institute – The Donna E. Shalala MusicReach Program at the University of Miami Frost School of Music has a free program for students in grades 7-12 from June 12 to Aug. 14 from 9 a.m. to 3 p.m. Twice a week on Tuesdays and Thursdays, campers will learn about music technology, music theory, digital media, production planning and even college application prep from guests artists and faculty. Click here for more info and to register.
Speak Up Camp! – Online creative writing camp for teens hosted by the Miami Book Fair. The camp runs July 24-29 and includes six daily virtual sessions including masterclasses with a live Q&A, interactive workshops, one-on-one mentorship and meditation exercises. The camp is free and deadline is May 31. Click here to register.
More Fun for Kids