When we were growing up, Turkey Day meant going to Grandma's house to enjoy a meal she spent days preparing and hours cooking, followed by even more hours cleaning up afterward. Times have changed and so have we.
Preparing a holiday meal is a lot of work. Some years, it just makes sense to skip straight to the part where you're enjoying a yummy dinner, a glass of wine, and a relaxing day with loved ones.
So, we've done the leg work for you by preparing a curated list of some of the places in Miami-Dade, Broward and Palm Beach counties where you can order Thanksgiving dinner to go, with little or no prep time and a lot less mess. We updated the options from last year and added more options at more price points.
You can either order a full Thanksgiving meal to go, or sometimes just individual entrees or vegetarian side dishes from the stores and restaurants below.
Some venues let you order Thanksgiving dinner online; for others, you might need to call or place an order in person.
PLEASE NOTE: Specifics such as prices and quantities may differ by location, so please check with the business before ordering and remember that prices don't include taxes or gratuity. Plus, there are normally additional options that may allow you to serve more or fewer people, plus some vegan options and many à-la-carte items.
4 Rivers Smokehouse
Sit back and relax this Thanksgiving and let 4 Rivers Smokehouse do the cooking. Main course selections include Smoked Turkey, Boneless Ham, Signature Angus Brisket, Smoked Salmon or Prime Rib ranging from $69.99 to $199. Fill your plate with the Fixins Package for $67.69, or à-la-carte sides starting at $10.79. End your meal with a sweet treat from the 4R bakery for $29.99. Choose from a Caramel Apple Pie, a Texas Bourbon Pecan Pie, or a Traditional Pumpkin Pie. Place your Thanksgiving order by 5 p.m. on Saturday, Nov. 19, for pick up on Wednesday, Nov. 23. To place your order call 844-474-8377 or visit 4rsmokehouse.com/HOLIDAY.
Location: 2660 N. University Drive, Coral Springs.
Bahama Breeze
Host the islands at home! For $75, you get a family bundle of four Thanksgiving entrees and four slices of pumpkin praline cheesecake. Bahama Breeze is also open for dine-in on Thanksgiving Day. There are three locations in South Florida. For more information on the to-go menu, see Fort Lauderdale, Miami, Pembroke Pines and Sunrise.
Boston Market
Boston Market is offering a complete turkey or ham dinner for 12 with spinach artichoke dip and crackers, mashed potatoes and gravy, vegetable stuffing, cranberry walnut relish, 12 dinner rolls, an apple pie, and a pumpkin pie for $159.99.
Hey, that works out to be only about $13 per person. Not bad.
Or, you can get a split deal at $169.99 for half turkey and half spiral ham combo; or for 4 to 6 people, there are complete meals available from $99.99 to $119.99 with sides and desert.
Meals are heat-and-serve, and can be picked up the week of Thanksgiving. Delivery options are also available. There are dozens of locations serving South Florida. See the complete menu at bostonmarket.com.
Cracker Barrel Old Country Store
Cracker Barrel is accepting pre-orders now, for their holiday heat-n-serve dinners, including the following:
Thanksgiving Heat n' Serve Family Dinner
Serves 4-6 | Cold to Reheat Later
Includes one Turkey Breast, Dressing, Gravy, Cranberry Relish, Sweet Potato Casserole, one side and Rolls. $104.99
Holiday Ham Heat n' Serve Family Dinner
Serves 4-6 | Cold to Reheat Later
Sugar Cured Ham, Dressing, Gravy, Cranberry Relish, Macaroni n' Cheese, one side, and Yeast Rolls. $114.99
Prime Rib Heat n' Serve Family Dinner
Serves 4-6 | Cold to Reheat Later
Prime Rib plus au jus and horseradish, Mashed Potatoes and Gravy, two sides and Rolls. $129.99
À-la-carte side dishes and desserts range from $6 to $18.
And for a limited time, they are also serving country-fried turkey, a seasonal favorite.
Locations include Pembroke Pines, Deerfield Beach, Boynton Beach, West Palm Beach, Stuart, Ft. Pierce, and Florida City.
Plus, get a FREE Bonus Card when you schedule your Thanksgiving Heat n' Serve meal for pickup on Nov. 21 or 22. Pre-order here.
Get more info and preorder your feast online at crackerbarrel.com.
Golden Corral Buffet & Grill
Meals come with an option of your main course, and that determines the price of the meal package.
These Holiday Meals serve 6 to 8 people.
Whole Roasted Turkey — $95
Honey Glazed Ham meal package — $100
Fried Chicken (12 or 24 Pieces) — $60-$75
There are also holiday side dishes available a la carte. And you can order individual meals of ham or turkey, starting at just $8.79.
Locations in South Florida include Boynton Beach, Royal Palm Beach, Florida City, Port St. Lucie, Ft. Pierce, and Okeechobee.
See the complete Holiday Feast To Go menu at goldencorral.com.
KFC
Restaurants will be open on Thanksgiving Day from 10 a.m. to 4 p.m. In addition, the fast-food eatery is offering Thanksgiving meals for pick-up, including a Deep-Fried Cajun Turkey that can ordered ahead to take home. Prices range from just the whole turkey for $79.99, the holiday meal with sides for $99.99, or the complete holiday feast for $119.99. There are dozens of KFCs in South Florida; click
HERE
to find a location near you. See details at:
holidayturkeymenu.com.
Popeyes Louisiana Kitchen
Prices vary by location, starting at $39.99 and serves up to 10.
Participating Popeyes locations again are offering a cooked, hand-rubbed whole Cajun-style turkey for Thanksgiving dinner. They'll also have à-la-carte side items available for order, including their mashed potatoes and gravy.
Most stores are currently taking orders for both turkeys and sides. Call or visit your local restaurant to learn more. And remember, these birds tend to go quickly. Online orders for fully cooked Cajun-style turkeys sent to your home are already sold out.
There are dozens of stores in South Florida, check out popeyes.com to find one near you.
Prices can vary by Publix location. See what's available and how to order online at publix.com. This is a sampling of the heat-and-serve meals options, including Publix Deli and Boar's Head meats:
A fully cooked turkey breast dinner for 7 to 10 people is $60.
A fully cooked turkey dinner for 7 to 10 people is $55.
A fully cooked turkey dinner for 14 to 18 people is $100.
A ham dinner for 7 to 10 people is $60.
A small turkey dinner for just 2 to 4 people is $37.
A small ham dinner for just 2 to 4 people is $40.
You can also order additional side dishes from an assortment prepared by the Publix Deli — there are too many to list here.
And, if you just want the fully cooked bird without the fixings, that will be about $3.49/lb. for a Butterball turkey of 16 to 18 lbs., average weight.
The Publix Deli heat-and-serve turkey meals include:
Either fully cooked turkey OR turkey breast
Dressing
Mashed potatoes
Gravy
Marshmallow Delight
Cranberry orange relish
You'll need to order at least 48 hours in advance. All the heating instructions are online, for easy reference. Get more info and order online or with the Publix app (not Instacart).
What could be easier?
Select your store
Make your order online
Pick it up and take it home
Heat, serve and enjoy
Ruth's Chris Steak House
Ruth's Thanksgiving at your table: $175 serves 4
The Take-Home Feast features salad, roasted turkey breast, homemade gravy, traditional cranberry relish, sausage-herb stuffing and your choice of one of four family-style sides: Creamed spinach, sweet potato casserole, au gratin potatoes or green beans with roasted garlic. Dessert is four Chocolate Sin cakes.
Get a complete meal or just the sides.
Other options:
Everything but the turkey (traditional sides for 4) — $115 — pick up hot or cold
Side dishes a la carte — starting at $28 — pick up hot or cold
Locations include Aventura, Fort Lauderdale, Coral Gables, Boca Raton, and West Palm Beach.
Order online or by phone with your local Ruth's Chris. See details at ruthschris.com.
Seasons 52
Enjoy a lighter take on Thanksgiving with a spread of freshly prepared classics using peak-season ingredients. The menu includes Oven-Roasted Turkey, Cranberry Relish, Mashed Butternut Squash and a Pumpkin Pie Mini Indulgence dessert, among other sides. The Thanksgiving Green Box dinner allows guests to celebrate at home with turkey, all the in-restaurant fixings, salad and six Pumpkin Pie Mini Indulgence desserts. Additional sides and desserts are available online. Boxes serve four to six people and are available for pickup 10 a.m.-4 p.m. on Nov. 23. Pre-orders and reservations can be made at Seasons52.com. Cost: $195.
Locations: Boca Raton, Coral Gables, Fort Lauderdale, Sunrise, Palm Beach Gardens.
Shooters
Let Shooters make your Thanksgiving Dinner To Go, complete with roasted turkey and classic sides. Place your order no later than Monday, Nov. 21, to guarantee your best Thanksgiving dinner for you and your family. Each Thanksgiving To Go can feed 6-8 guests for $175. That's only about $21 per person.
Pickup location: 3033 NE 32nd Ave., Fort Lauderdale, FL 33308.
Phone: 954-566-2855.
The Capital Grille
At The Capital Grille, guests can enjoy a chef-prepared traditional Thanksgiving dinner with an upscale twist, including Slow-Roasted Turkey with Brioche Stuffing, French Green Beans with Marcona Almonds, Cranberry-Pear Chutney and Sam's Mashed Potatoes, with the option to add Pecan-Crusted Sweet Potatoes with Hot Honey and Pumpkin Cheesecake at an additional charge. In addition, those looking to enjoy dinner at home may order a bundle of the restaurant's Thanksgiving sides that feeds a family of four for $135. To place a pre-order for pickup on November 23 or 24 or to make a reservation, visit TheCapitalGrille.com.
Locations include Boca Raton, Fort Lauderdale, Miami, Palm Beach Gardens.
The Fresh Market
So many options here, with choices for every wallet.
The Essential Holiday Meal package is just $70 and serves 3 to 5 people. This is truly a budget offering for small, informal gatherings. It includes reheatable, classic holiday dishes: A fully cooked turkey breast, whipped potatoes, herb stuffing, green beans, gravy, and cranberry relish.
The Traditional Holiday Meal package is $90 and serves 8 to 10 people. It includes a fully cooked turkey, whipped potatoes, stuffing, 12 dinner rolls, green beans, gravy, and cranberry relish.
The Ultimate Holiday Meal package is $160 (same price as last year!) and serves 12 to 14 people. It's a feast! This package includes a 10-12 lb. cooked turkey, a 3-lb. boneless honey ham, whipped potatoes, herb stuffing, gravy, green beans, 24 dinner rolls, and cranberry relish.
Note: Prices may vary based on your pickup location.
Tropical Smokehouse
If you're hosting Thanksgiving but prefer to relax prior to guests arriving over committing to the kitchen, Tropical Smokehouse has got you covered. All menu items come ready to heat. Tropical Smokehouse will be closed on Thanksgiving Day.
Thanksgiving Family Meal serves 6-8 for $199: Whole Smoked Amish Turkey, Cornbread Stuffing, Brussel Sprouts, Mashed Potatoes & Gravy, Cranberry BBQ Sauce, and Butternut Squash Pie. You can add half a Smoked Heritage Ham for $75.
The À-La-Carte Menu serves 6-8 people and includes the following:
Smoked Amish Turkey for $105
Smoked Heritage Ham: House cured half ham, brown sugar glazed with house blend of savory spices for $90
Cornbread Stuffing with Sweet Caramelized onions and sage blended into buttermilk cornbread for $25
Split Brussel Sprouts with bacon and onions for $25
Mashed Potatoes ($25), Cranberry BBQ Sauce for $9
Butternut Squash Pie: Roasted butternut squash filling spiked with spiced rum and nutmeg for $25
Order while supplies last; no orders accepted after Tuesday Nov. 22; pick up on Nov. 23, between 11:30 a.m. and 5:30 p.m. Call (561) 323-2573 or visit eattropical.com/thanksgiving-2022.
Location: 3815 S. Dixie Highway, West Palm Beach.
Whole Foods Market
$299.99 Festive Feast meal serves 12
Whole Foods is offering a festive feast for 12 featuring a classic roast whole turkey, spiral sliced ham, green beans with roasted shallots, creamed spinach and kale, roasted butternut squash with cranberries and sage, creamy mashed potatoes, traditional herb stuffing, brown sugar ham glaze, gravy, cranberry orange sauce, brioche rolls, apple pie, and pumpkin pie.
There are plenty of complete holiday meal packages here — including a paleo-friendly turkey dinner for 4 people at $90.
Meal bundles are about $10 higher across the board this year. The Classic Roast Turkey Dinner for 8 is $140. (You can also get the classic dinner for 4 people or 12 people at different prices.)
Plus, you can choose ham or prime rib, and there are choices for a turkey breast rather than a whole turkey, as well as smoked turkey and brined turkey.
And of course, there are à-la-carte options for holiday side dishes, ranging from $8 to $15 for portions that serve 4 people — as well as a dessert menu. There is also a vegan menu.
Check out all the other meal choices online — you'll start by choosing your location, and then the store where you want to pick it up.
They also have other Thanksgiving dinner packages available, including a vegan meal and a prime rib dinner. Menu and availability may vary per location.
See the Vegan Holiday menu at Whole Foods that features dishes like Jalapeño Cornbread Dressing; Roasted Butternut Squash with Cranberries and Sage; and don't forget the Scarlett Pie,
a flaky pie crust filled with juicy pear, tender apple, figs and tart cranberries — all topped with a crispy walnut streusel. Yum!
This article first appeared on our sister site, Atlanta On The Cheap. Used here and updated with permission.
This post will be updated frequently, so keep checking back to see what's been added.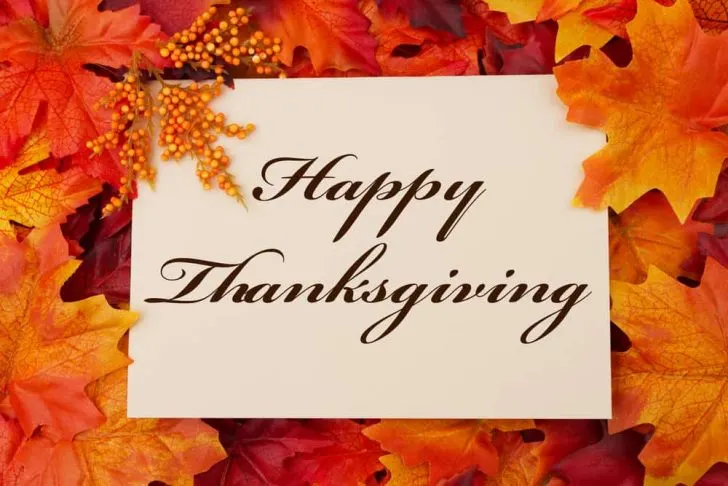 Also see this list offering meals to order and pickup in advance:

More South Florida winter holiday deals: