Let's face it, preparing a holiday meal is a lot of work. Some years, it just makes sense to skip straight to the part where you're enjoying a yummy dinner, a glass of wine, and a relaxing day with loved ones.
Here is a list of places where you can order Thanksgiving dinner to-go. We're updating the options from last year, as well as adding more options at more price points.
PLEASE NOTE: Specifics such as prices and quantities may differ by location, so please check with the business before ordering.
Where to order Thanksgiving dinner to-go in 2021
Sprouts
Through Nov. 23, you can pre-order turkeys, hams, rib roasts, complete prepared meals, and party trays.
Orders can be picked up until noon on Thanksgiving Day. (Note that pre-orders for the Christmas and Hanukkah season can be placed from Dec. 7-21.)
These prepared meals are ready to heat and serve. They are priced from $35.99 to $79.99, including a main course and traditional trimmings and sides.
Main courses include:
Roasted Boneless Turkey Breast for 2 people
Natural Whole Turkey for 6 to 8 people
USDA Choice Boneless Rib Roast
Spiral-sliced Ham
(The above main courses can be ordered separately, or in tandem with a complete meal)
The vegan option is a prepared 40 oz. Gardein Roast meal, which includes cornbread stuffing, sweet potato casserole, green bean casserole, cranberry sauce, and a Take & Bake Sourdough Loaf.
View the holiday menu offerings and order here.
The Fresh Market
So many options here, with choices for every wallet!
Order by 2 p.m. Monday, Nov. 22

The Essential Holiday Meal package is just $70 and serves 3 to 5 people. This is truly a budget offering for small, informal gatherings. It includes reheatable, classic holiday dishes: a fully cooked turkey breast, whipped potatoes, herb stuffing, green beans, gravy, and cranberry relish.
The Traditional Holiday Meal package is $90 and serves 8 to 10 people. It includes a fully cooked turkey, whipped potatoes, stuffing, 12 dinner rolls, green beans, gravy, and cranberry relish.
The Ultimate Holiday Meal package is $160 (same price as last year!) and serves 12 to 14 people. It's a feast! This package includes a 10-12 lb cooked turkey, a 3-lb boneless honey ham, whipped potatoes, herb stuffing, gravy, green beans, 24 dinner rolls, and cranberry relish.
Thanksgiving Brunch for 4 people is $25. It includes quiche, bacon, muffins, fruit, and freshly squeezed juice.
**Note that prices may vary based on your pickup location.
You don't have to buy a meal package, however. You don't even have to have turkey!
Check out all the a la carte offerings and put together your own meal. The a la carte options include turkey, ham, turducken, beef tenderloin, rib roast, pork roast, leg of lamb, rack of lamb, lobster, oysters, plenty of sides and casseroles, and — of course — a selection of fresh pies and cakes.
Get more details and find a Fresh Market location near you.
Whole Foods
There are plenty of complete holiday meal packages here — including a paleo-friendly turkey dinner for 4 people at $90.
Meal bundles are about $10 higher across the board this year. The Festive Feast for 12 people is $299. The Classic Roast Turkey Dinner for 8 is $140. (You can also get the classic dinner for 4 people or 12 people at different price points.)
You can also choose ham or prime rib, and there are choices for a turkey breast rather than a whole turkey, as well as smoked turkey and brined turkey.
And of course, there are a la carte options for holiday side dishes, ranging from $8 to $15 for portions that serve 4 people — as well as a dessert menu. There is also a vegan menu.
Check out all the other meal choices online — you'll start by choosing your location by state, and then the store where you want to pickup. We used the Chamblee store location to get our reference prices.
Order your Whole Foods holiday meal at least 48 hours before you plan to pick it up.
Publix Deli
Prices can vary by Publix location. We used the Hammocks Town Center store in Kendall for the reference prices below. This is a sampling of the heat-and-serve meals available:
A fully cooked turkey breast dinner for 7 to 10 people is $60.
A fully cooked turkey dinner for 7 to 10 people is $55.
A fully cooked turkey dinner for 14 to 18 people is $100.
A ham dinner for 7 to 10 people is $60.
A small turkey dinner for just 2 to 4 people is $37.
A small ham dinner for just 2 to 4 people is $40.
You can also order additional side dishes from an assortment prepared by the Publix Deli — there are too many to list here.
And, if you just want the fully cooked bird without the fixings, that will be $3.49/lb. for a Butterball turkey of 16 to 18 lbs., average weight.
The Publix Deli heat-and-serve turkey meals include:
Either fully cooked turkey OR turkey breast
Dressing
Mashed potatoes
Gravy
Marshmallow Delight
Cranberry orange relish
You'll need to order 48 hours advance. All the heating instructions are online, for easy reference. Get more info and order online.
Bahama Breeze
Host the islands at home! For $75, you get a family bundle of four Thanksgiving entrees and four slices of pumpkin praline cheesecake. Bahama Breeze is also open for dine-in on Thanksgiving Day. There are locations throughout South Florida; see the details here. For more information on the to-go, click here.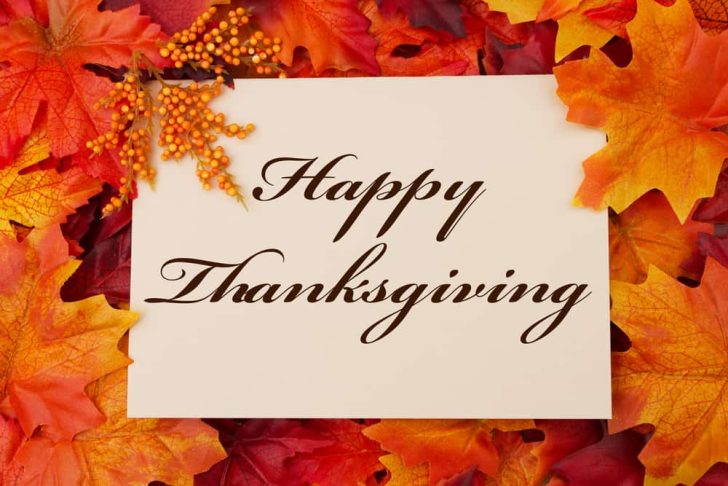 Thanksgiving 2021: Restaurants open in South Florida
"Eat, drink and be thankful." That much-loved saying is especially fitting if you don't have to cook and clean up after your Thanksgiving Day feast! If eating out for Thanksgiving is part of your plan this year, we've got a list of South Florida restaurants planning to be open for dining out or taking out on Thursday, Nov. 25, 2021. Get the details by clicking here!
More Free and Cheap South Florida Holiday Events
More Holiday Events