The folks at Winterfest offer a Winterfest Family Fun Day at Esplanade Park in Fort Lauderdale.
The event in 2023 is 10 a.m. to 3 p.m. November 19, with free entry, free entertainment and free activities.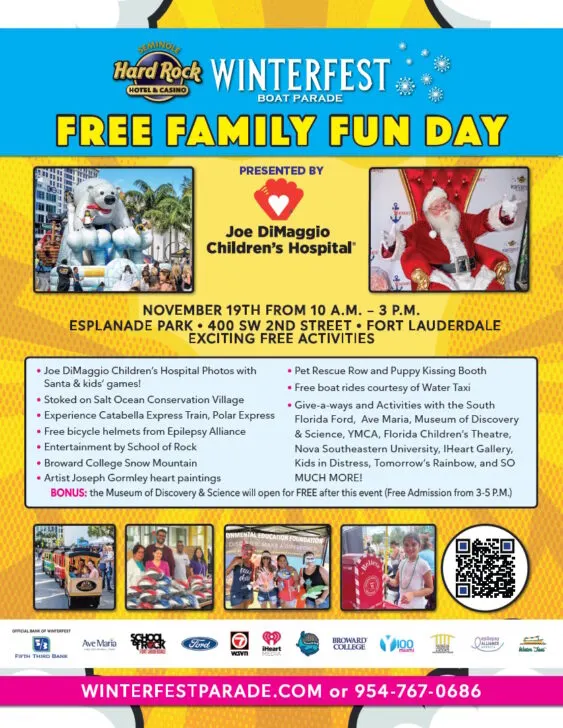 It includes
School of Rock performing
snow mountain
Puppy kissing booth
pets for adoption from local rescue organizations
3 p.m. to 5 p.m. free entry to Museum of Discovery and Science
free Water Taxi rides
food and drinks for purchase
artist Joseph Gormley
Ocean protection village
Catabella Express Train
Esplanade Park is on Fort Lauderdale Riverwalk, a delightful promenade along The New River. Esplanade Park is at 400 SW Second Street, Fort Lauderdale 33312. Parking fees are usually about $3 an hour.
More free and inexpensive things to do
Friday, December 1, 2023
Saturday, December 2, 2023
Sunday, December 3, 2023
Monday, December 4, 2023
Tuesday, December 5, 2023
Wednesday, December 6, 2023
Thursday, December 7, 2023