Hanukkah fairs and other events enhance the holiday with fun and yummy food in South Florida.

Palm Beach County
Hanukkah festival
Latkes and other traditional holiday favorites are featured at Hanukkah Festival 5:30 p.m. November 28 at Old School Square, 51 N. Swinton Avenue, Delray Beach 33444, website
Menorah lighting
Menorah lighting 5:30 p.m. November 28 by Chabad Boynton at Boynton Beach Mall in food court, 801 North Congress Avenue, Boynton Beach 33426, website.
Youngsters receive bag with dreidel, Hanukkah gelt & crafts, while supplies last.

Winter Wonderland in Riviera Beach
Lights, snow, entertainment, activities and vendors are featured at Winter Wonderland events at Riviera Beach Marina Village, 190 E. 13th Street, Riviera Beach 33404, website
Entry is free. Various dates, including 4 p.m. – 6 p.m. December 4, featuring live entertainment focusing on Hanukkah.
$5 fees for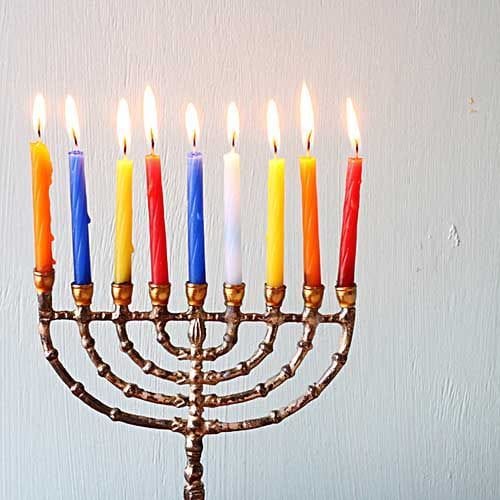 Broward County
Chanukah Fair On Las Olas
Food vendors & rides are featured at Chanukah Fair 12 p.m. – 5 p.m. November 28 at Las Olas Oceanside Park, 3000 E. Las Olas Blvd., Fort Lauderdale 33316. Entry is free. Fee for unlimited rides is $20 if purchased prior to November 24, or $25 at the event. Information online.
Chanukah on The Sand
Event 11 a.m. – 7 p.m. November 28 in Hollywood includes sand sculpture and fireworks. Recommendation: no pets, especially if they're sensitive to fireworks. Event presented by Chabad Ocean Synagogue is at 300 Connecticut Street, Hollywood 33020
Menorah Lighting
6 p.m. November 29, Las Olas Oceanside Park. Las Olas Oceanside Park is at 3000 E. Las Olas Blvd., Fort Lauderdale 33316, event flyer
Menorah lighting & entertainment

Hanukkah festivities 6 p.m. November 30 at ArtsPark in Hollywood, with kosher food for sale. Entertainment features Cirque Adventure Family Circus Show. Free event. ArtsPark is on Hollywood Boulevard and Federal Highway 33020.
Hanukkah celebration
Decorate a dreidel and other art fun are offered while supplies last 10 a.m. December 5 at Festival Marketplace, 2900 W. Sample Road, Pompano Beach 33073, website. Event is free.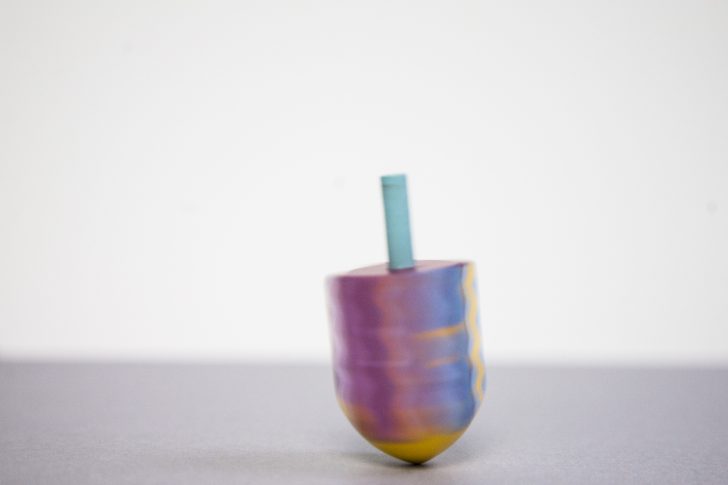 Miami-Dade County
Menorah Lighting & Party
Fun for youngsters, holiday foods & menorah are featured 5:30 p.m. – 7 p.m. November 28 at Chabad of North Bay Village, 1580 79th Street Causeway, North Bay Village 33141, website
Miami Beach Community Chanukah Festival
Outdoor event includes rides, show, dance performances, food for purchase & other fun, 11 a.m. – 2 p.m. November 28 at Miami Beach JCC, 4221 Pine Tree Drive, Miami Beach 33140, website. Event includes menorah lighting. Family rate is $50 early, $60 at event. Individual fee is $12 early, $15 at event. Free for 2 and younger.
Chanukah Klezmer Concert
Entertainment & refreshments 2 p.m. December 2 at Shul of Bal Harbour, 9540 Collins Avenue, Surfside 33154. Entry is $18 & $10 for seniors. Event features Cantor Zevy Steiger from Belgium with with 3 Klezmer performers. For information & reservations, email , 305-770-4540, website
Got an event for this posting? Submit it here.
Other holiday events in South Florida
Village of Palmetto Bay city hall
9705 E Hibiscus St
Palmetto Bay, FL 33157
(305) 259-1234
Alan and Diane Lieberman Theater
18900 NE 25 Ave.
North Miami Beach, FL 33180
305-932-4200
Alper Jewish Community Center
11155 SW 112th Ave.
Miami, FL 33176
(305) 271-9000