The 33rd annual ArtFest by the Sea is scheduled for March 11-12, 2023, in Juno Beach. Entry is free.
The event will feature more than 300 artists from 30 states, working in diverse media. There will be sculpture, jewelry, woodwork, painting, wearable art and more.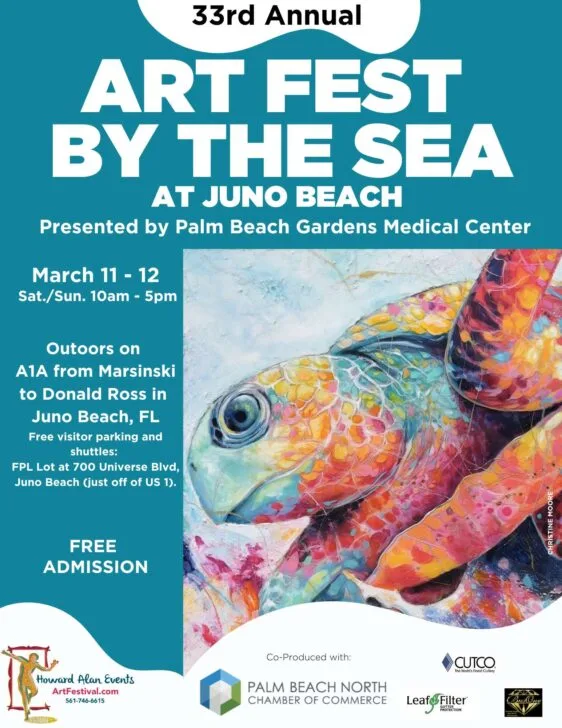 Artsfest is 10 a.m. to 5 p.m. March 11 and 12, 2023 at 14200 U.S. Highway 1, Juno Beach. That's outdoors by the beach.
Free parking and shuttles will be offered at the FPL Lot, 700 Universe Blvd.
More free and cheap things to do this week in South Florida
Thursday, September 28, 2023
Friday, September 29, 2023
Saturday, September 30, 2023
Sunday, October 1, 2023
Monday, October 2, 2023
Tuesday, October 3, 2023
Wednesday, October 4, 2023