Tap your toes. Shimmy your shoulders. Pat your thighs. The South Florida Folk & Acoustic Festival in Davie features a variety of live performers. If you purchase your tickets prior to the event, you'll pay $5 less.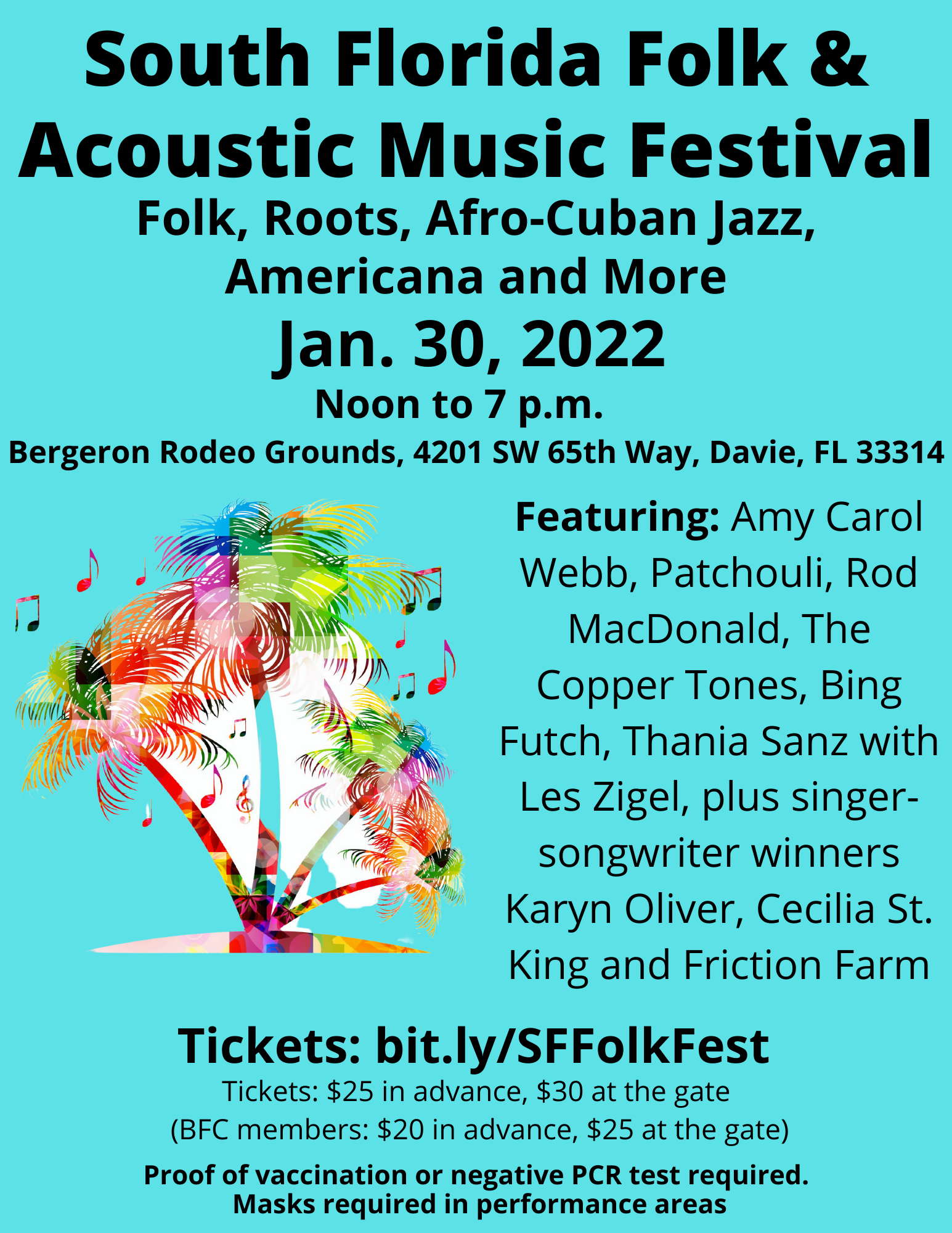 Jazz, roots & other musical genres are included 12 p.m. – 7 p.m. January 30 at Bergeron Rodeo, 4271 Davie Road, Davie.
The festival includes
live entertainment featuring singer-songwriters
workshops
jams
Fees
members of Broward Folk Club: $20 early, $25 @ event
non-members: $25 early, $30 @ event
Purchase tickets online.
Proof of vaccination or negative PCR test within 3 days is required. In performance areas, masks are required, and encouraged in other areas.
Information: email browardfolkclub@gmail.com