This year's Party for the Planet Earth Day will be from 10 a.m. to 3 p.m. Saturday-Sunday, April 23-24, 2022, at Zoo Miami. Admission is free with the donation of a used cellphone.
The festivities will feature a mobile scavenger hunt. Visitors who complete the scavenger hunt can win a special Zoo Miami prize. There also will be sponsor booths with tips on helping the environment.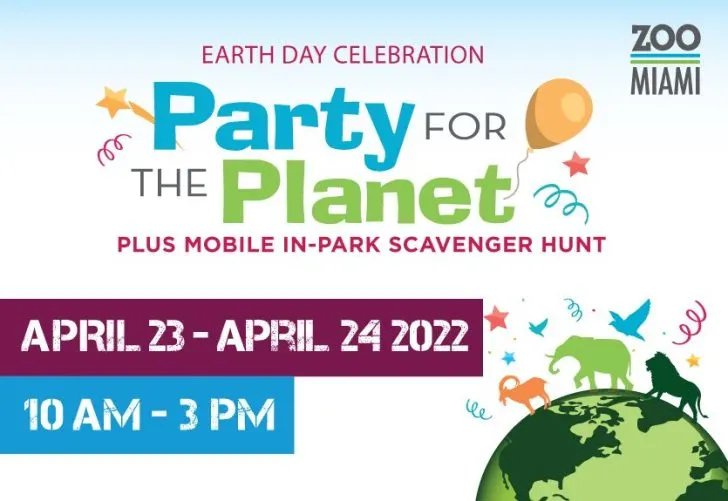 The used cellphones are being collected as part of an effort to help save gorillas from the harmful effects of coltan, which is included in cellphones and is a lucrative mining business in the Congo in Africa and causing the reduction of animal habitat, according to organizers.
One free admission is allowed per cellphone, but only one phone is allowed per person.
Zoo Miami is located at 12400 SW 152nd St., Miami. For more information, call 305-251-0400 or click here.
More Earth Day events and celebrations here.
Find free things to do this week:
Tuesday, December 5, 2023
Wednesday, December 6, 2023
Thursday, December 7, 2023
Friday, December 8, 2023
Saturday, December 9, 2023
Sunday, December 10, 2023
Monday, December 11, 2023