We found these free and cheap Earth Day events happening throughout Miami-Dade County in the month of April. Some are celebrations and some ask for volunteers, but all are good for Mother Earth.
City of North Miami Green Awareness Fair
A family-friendly educational event with green demos, environmental and educational with free recycling, e-waste disposal, paper shredding, tree giveaways, shower head replacement, Tai Chi demonstrations plus, free yogurt samples from Stonyfields. April 27, 11 a.m. to 2 p.m., Ben Franklin Park, 13400 NW 12 Ave.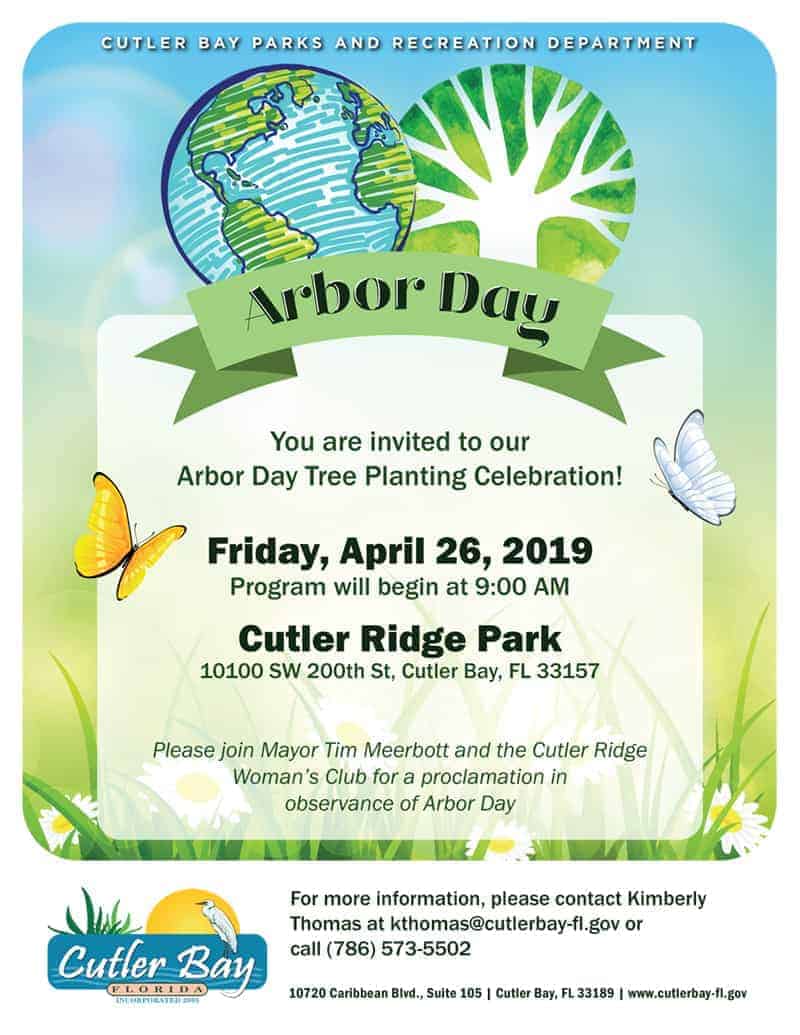 Arbor Day Tree Planting Ceremony
Event hosted by Cutler Bay Parks & Recreation Department with Cutler Bay Mayor Tim Meerbott and Cutler Ridge Woman's Club for a proclamation in observance of Arbor Day. April 26, 9 a.m., Cutler Ridge Park, 10100 SW 200 St., Cutler Bay.
Earth & Arbor Day Celebration in Aventura
In honor of being named a Tree City USA for the 22nd consecutive year by the National Arbor Day Foundation, the City of Aventura invites the community to its annual Earth & Arbor Day celebration. The ceremony will be held at 9:30 am on Thursday, April 25, at the Aventura Arts & Cultural Center, 3385 NE 188 St.
Aventura City of Excellence School students will showcase a dedication with art as well as music and dance performances. The City will also recognize local businesses and residential communities by presenting them with 2019 Aventura GO Green Recognition awards for their efforts to reduce energy consumption and encourage sustainability. The City's GO Green campaign encourages all City departments and the community to practice environmental sustainability by making responsible decisions that reduce negative impacts on the environment, save energy, and lower operational costs.
For more information, contact the Community Services Department at 305-466-3883.
Earth Day Celebration for Kids at the Barnacle
Celebrate Earth Day with the Super Fit theme featuring superheroes, bike valet, arts & crafts, music and a ladybug release. The event is 11 a.m. to 4 p.m. Sunday, April 28 at The Barnacle in Coconut Grove, 3485 Main Hwy. Ride your bike to the event from Cocoplum Plaza Circle in Coral Gables, meet there at 12:30 p.m. for the Earth Day Bike Ride.
City of Miami Presents Pallets in the Park: Earth & Arbor Day Festival
Come to the Legion Park Farmer's Market for special Earth Day-focused activities including a shoreline clean-up, yoga, kids' activities like face painting and a fun photo booth, health screenings and live music. It's the perfect day to shop for locally grown produce from the market's vendors. 9 a.m. to 2 p.m. at Legion Park.
FUNDARTE PRESENTS CLIMAKAZE MIAMI BEACH 2019 on April 19-22 at various venues.
Produced by FUNDarte in partnership with Siren arts, Climakaze Miami hosts three diverse days of free activities on April 19-22 at the North Beach Bandshell, and on bikeways and beaches. The events include performances through the gardens and along Lincoln Road, an Eco-Arts Gathering; a concert by Chilean guitarist Nano Stern on April 19 at the North Beach Bandshell and the "Dear Climate" creative writing intensive taking place April 22 at the Miami Beach Botanical Garden, and on bikeways and beaches. All events are free and open to the public. Visit www.climakazimiami.org or call 305.519.6877 for more info.
Celebrate Mother Earth at the Garden from April 18 and 26:

April 18 – Recycle Fashion Show by Alexis Carballosa, environmental fair and film from 5:30-10 p.m. A night celebrating Mother Earth through fashion and film. View haute designs using recycled materials created by Alexis Carballosa. Learn how to be a better steward of our planet from a host of environmental organizations. Bring a blanket to watch a documentary film screening of the award-wining documentary – Salt Of The Earth, in conjunction with the Brazilian Film Festival in Miami. Meet artist Deryn Cowdy for her opening reception of Gilded Gardens. Earth conscious vendors, native plant giveaway, food and beverages for purchase.
April 26 – Arbor Day Tree Planting 10:30-11:30 a.m. Join the Miami Beach Garden Club and the Miami Beach Garden Conservancy as we celebrate Arbor Day by planting a new specimen. Many thanks to the Miami Beach Garden Club for sponsoring this glorious addition to The Garden's diverse collection.
GET YOUR GREEN ON AT THE YARD from 2-5 pm April 20 at the Wynwood Yard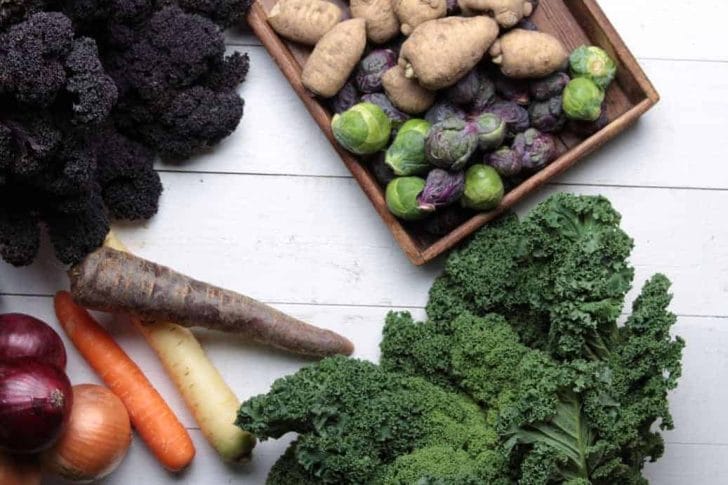 2 p.m. – 4 p.m. Spring Arts & Crafts near the Garden: Kids and parents get crafty in this series of hands-on, 20-30 minute workshops available throughout the afternoon. (1) Learn how to make unique and nature-inspired garden sun prints with a process known as "photo booth" (2) Build your own terrarium with local succulents and moss and (3) Make an herbarium with dried flowers (prices range $5/$10/$25)
2 p.m. – 4 p.m. Planting Spring seeds to grow summer vegetables with Sophia Gibaldi: Join our garden fairy Sophia for a family-friendly interactive garden tour. Smell, taste, and experience The Yard's vibrant garden, learn which seeds are best to plant in South Florida's unique Spring season and let your little one get their hands dirty planting seeds that they can take home. Garden tours and seed planting activities are free and on a first come, first serve basis. Choose from three time slots: 2 p.m.- 2:30 p.m. | 2:30 p.m. – 3 p.m. | 3 p.m. – 3:30 p.m.
3 p.m. – 4 p.m. Family Fun Cooking with The Sprouted Chef: Parents and kids will enjoy cooking and learning how to make healthy versions of traditional Easter and Passover recipes, sprinkled with Springtime and Earth Day themes, together in this hands-on workshop led by Chef Sarah of The Sprouted Chef in The Yard's urban garden. Class runs about one hour, and starts promptly at 3 pm. Space is limited. $20 per child. Children under 12 should be accompanied by a parent.
4:30 p.m. Earth-Friendly Egg Hunt: Wrap up The Yard's Earth Day celebrations with an Earth-Friendly Easter Egg Hunt! Bring your baskets and get ready for a treasure hunt around The Yard. In honor of Earth Month, rather than plastic eggs filled with artificial candy, kids will have something exciting, long lasting, and sustainable to hunt for in. Its a Spring / Easter/ Passover surprise!
ZOO MIAMI'S Party for the Planet Earth Day celebration will be Saturday, April 27 and Sunday, April 28, from 10 am to 3 pm at Zoo Miami. Admission is free with the donation of a used cell phone. More details. here.
PALMETTO BAY CELEBRATES EARTH DAY WITH WEEK-LONG EVENTS
April 13: Celebrate Earth Day at Coral Reef Park from 10 a.m. to 2 p.m. There will be lots of activities ranging from a guided bike ride, Canal Clean-up aboard Kayaks, Bike Rodeo and Helmet Fittings, Animal Encounters and Adoptions and more. Don't forget to bring your blankets/chairs to enjoy a beautiful day in the park. Details here.
April 15 & 16, 22: Ladybug Releases at area schools
April 19: Watch the movie"Small Foot" at Coral Reef Park at 8 p.m.
April 20: 8th Annual "Shade Palmetto Bay" Free Tree Giveaway at Ludovici Park. 8-11 a.m. One tree per household.
SpringFest at Nautilus by Arlo on April 20 from 11 a.m. to 7 p.m. The Miami version of their signature SpringFest celebration has an Earth Day theme with eco-friendly pop-up shopping, wellness activities and more. Live DJs play to accompany the morning yoga session, Braiser Beauty will have skin-care pop ups as will Shaimir henna tattoos and natural hand soaps. Also, enjoy CBD kombucha tastings. Register here.
Earth Day specials and deals
BurgerFi. Participating shops are offering $5 VegeFi Burgers and $5 plant-based Beyond Burgers. With all burgers purchased that day, receive a free Heinz tomato seed packet. One per person. Valid April 22.
Evos is offering a free organic milkshake on Friday, April 22.
Got an event for this post? Submit here