On Saturday, Oct. 13, from 8 a.m. to 4 p.m., La Liga Contra el Cancer will offer free mammograms at the North Miami Beach Library, 1601 NE 164 St., North Miami Beach and on Friday, Oct. 20 from 8 a.m. to 4 p.m. they're hosting them at North Shore Library, 7501 Collins Ave., Miami Beach.
The service is targeted to low income, uninsured women 40 to 60 years old, with no implants. Registration is required. To register, call 786-353-1944.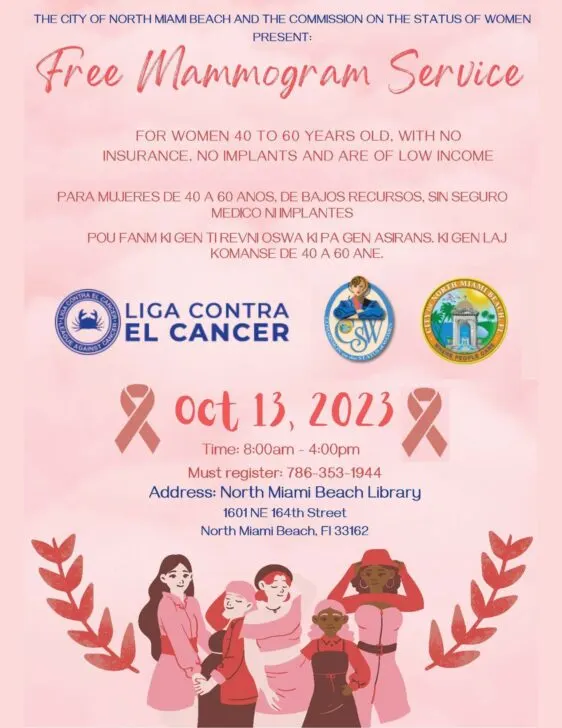 To keep up with the latest news, sign up for the South Florida on the Cheap newsletter. Follow on Facebook, Twitter and Instagram.
More things to do and places to go in South Florida this week:
Friday, December 1, 2023
Saturday, December 2, 2023
Sunday, December 3, 2023
Monday, December 4, 2023
Tuesday, December 5, 2023
Wednesday, December 6, 2023
Thursday, December 7, 2023