Musicians from South Florida and other parts of the world are featured at Afro Roots Fest, a free music festival in downtown Hollywood.
The event pairs nicely with other free fun the same evening — Free Downtown Hollywood ArtWalk with live entertainment, artists & artisans & tours
What: Afro Roots Fest is a music fest with an international vibe
When: 4 p.m. to 11 p.m. Saturday, May 21, 2022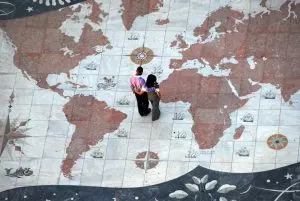 Musicians include
Jesus Hidalgo from Venezuela
Philip Montalban from Nicaragua
Gilmar Gomes from Brazil
The Resolvers from United States
Miamibloco from Miami & Brazil
DJ Le Spam from Miami
Information is online. Parking information is on the Hollywood website.
Note: Single-use plastics and Styrofoam containers are prohibited at the ArtsPark, including plastic bottles and bags.
Other Free Events In South Florida

Friday, June 2, 2023
Saturday, June 3, 2023
Sunday, June 4, 2023
Monday, June 5, 2023
Tuesday, June 6, 2023
Wednesday, June 7, 2023
Thursday, June 8, 2023
More Music