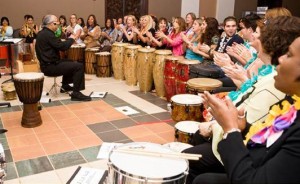 HistoryMiami museum hosts a free family fun day the second Saturday of every month, with free admission for all. The family fun day  now is all day, from 10 a.m. to 5 p.m.
Here is the upcoming schedule:
Saturday, April 11: Traditions of Spain. A celebration of cultural traditions from the south of Spain will include performances at 1 p.m. and 3 p.m. by flamenco dancer Clarita Filgueiras, a flamenco dancer. There also will be traditional cuisine, crafts and an interactive music corner.
Saturday, May 9: Happy 75th Birthday. The museum will celebrate its 75th anniversary with hands-on activities, family-friendly storytelling, music and a Downtown Architecture Walk.  
Saturday, June 13: National Flag Day. Crafts and history of the American flag.
The museum gathers and presents the history of Miami and South Florida as a cultural crossroads of the Americas.
For more information, call 305-375-1492 or visit www.historymiami.org
HistoryMiami is at 101 West Flagler St., Miami, 33130. Parking is $5 at the Cultural Center garage west of the Cultural Plaza if you get your ticket validated at the museum.
Tell Your Friends