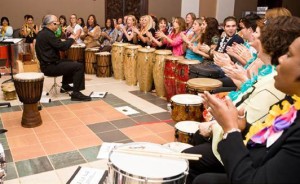 HistoryMiami museum hosts a free family fun day from 1 to 4 p.m. the second Saturday of every month, with free admission for all during those hours.
Here are the upcoming events:
April 12: Paint Miami, with a chance to learn about and practice mural art.
May 10: Mind Body Green, with yoga workshops, energy foods and eco-friendly crafts.
July 12: Happy Birthday, Miami, with a party and a chance to learn about our city's history.
The museum gathers and presents the history of Miami and South Florida as a cultural crossroads of the Americas.
For more information, call 305-375-1492 or visit www.historymiami.org
HistoryMiami is at 101 West Flagler St., Miami, 33130.