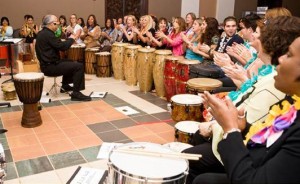 HistoryMiami museum hosts a free family fun day the second Saturday of every month, with free admission for all. The family fun day  now is all day, from 10 a.m. to 5 p.m.
Here is the upcoming schedule:
July 11: Celebrating Families. Bring your family to celebrate Miami's birthday with music, crafts, and more, including an interactive scrapbooking stations. Free guided tour of the exhibition: Operation Pedro Pan.
Aug. 8: Jamaica at the World's Fair. Explore American industrial optimism and the 1893 World's Fair Columbian Exposition in Chicago, plus crafts, storytelling and more. See the new exhibition Awakening Jamaica: Photographs by Valentine & Sons, 1891.
Sept. 12: Architectural Adventure. Special tour of HistoryMiami's galleries will spotlight Miami's architectural jewels. Crafts will include an interactive building blocks corner.
The museum gathers and presents the history of Miami and South Florida as a cultural crossroads of the Americas.
For more information, call 305-375-1492 or visit www.historymiami.org
HistoryMiami is at 101 West Flagler St., Miami, 33130. Parking is $5 at the Cultural Center garage west of the Cultural Plaza if you get your ticket validated at the museum.
Tell Your Friends