Round up the family because the Ninth Annual Taste of Doral event has officially begun!
The program, created by the Doral Chamber of Commerce, aims to promote the food scene in Doral throughout the whole month of July.
We can already feel our tastebuds tingling!
If you're not familiar with the annual event, the city of Doral invites locals and visitors to explore many of the area's finest restaurants and enjoy special prix fixe lunch and dinner options. Whether you're craving Italian or Peruvian fare, or simply a juicy burger, there's something for the whole family to enjoy.
You can expect to find participating restaurants offering the following:
A Special Menu Item(s) at a Doral Restaurant Week™ Special Price
And/or A Percentage "Off" Price – Minimum 25 Percent
And/or A Free Hors d'oeuvre, Dessert or Free Drink
This year's biggest participant is CityPlace Doral, with more than 15 restaurants there offering a discount or special deal. Other participants include Pisco y Nazca, Bulla Gastrobar, Bachour, The Doral Yard, and more.
When you arrive at the restaurant of your choice, don't forget to mention you're there for the Taste of Doral to your waiter or host, so they can explain the special offers or discounts.
Don't sleep on this monthlong event! Drop the pots and pans and enjoy a date night, get together with friends, or have a long-awaited family gathering. Enjoy the great deals offered during Taste of Doral through July 31, 2021.
If you're a restaurant owner and would like to participate, please contact Director of Marketing Carmen Lopez at carmen@doralchamber.com.
For a complete list of participating restaurants and their deals, click here.
Miami 2021 events: A month-by-month guide
Yes, many plans changed in 2020 … with vacations and shows and festivals canceled throughout Miami, South Florida and the world. However, the New Year brought with it hope of brighter and better times ahead. Car shows, art festivals and more have been scheduled for 2021.
We've compiled a month-by-month roundup of events in our area. Keep in mind that some events may be virtual. Others may follow strict safety protocols. You'll want to get all the details and decide which options are best for you and your family. Click here for a handy guide!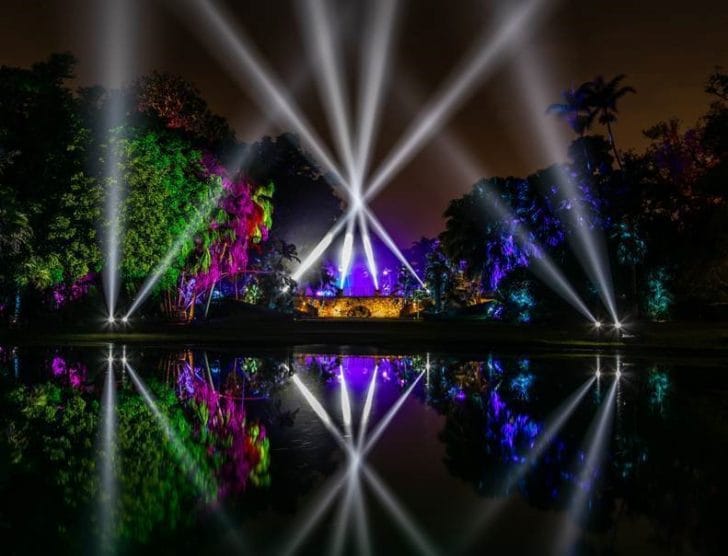 Popular Miami events canceled for 2020-2021
This past year has brought many firsts and never-before-seens. Now, it has canceled some of our favorite events, including Santa's Enchanted Forest, Coral Gables Festival of the Arts, Coconut Grove Arts Festival, Florida Renaissance Festival and more.
We've compiled a roundup of canceled events, so you can see if your favorite festivals will take place or not. Many will have to wait for now, but hopefully they'll be back soon! Click here to see which ones have been affected for the 2020-2021 season.

Hungry for more food deals?