If you've been using Miami-Dade County Transit for free this year, there's something you need to know: All fares and fees have resumed in June.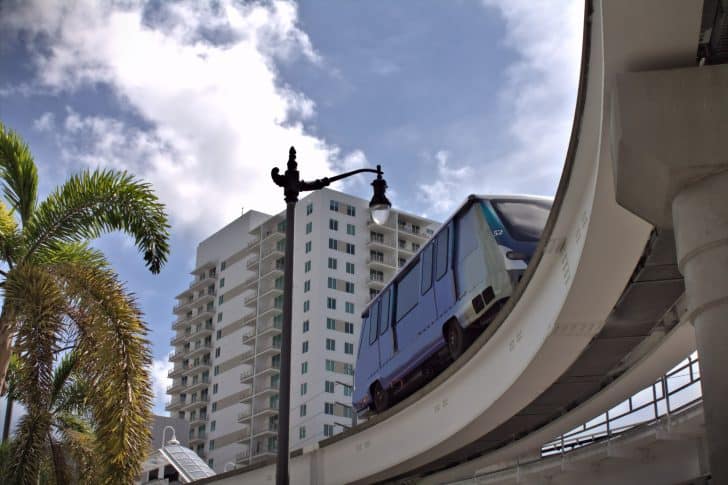 The Department of Transportation and Public Works suspended them in 2020 in reaction to the pandemic – as a way to limit unnecessary interactions and touching of surfaces and to help residents financially. But the fares and fees resumed Tuesday, June 1.
According to the Department of Transportation and Public Works announcement: "As Miami-Dade County begins to see a decrease in positive cases and more and more residents are receiving their COVID-19 vaccines, all fares, including STS, and parking fees are slated to resume this summer."
You may purchase mobile passes via the GO Miami-Dade Transit app or pre-load the EASY Card online via the Transit Store.
PAYMENT OPTIONS include:
Contactless-enabled bank cards or credit cards
Digital wallets such as Apple Pay, Google Pay, Samsung Pay and Fitbit Pay
Mobile passes, available through GO Miami-Dade Transit app
EASY Card Contact: Contact the EASY Card Customer Service team to load passes (786-469-5151 or at easycard@miamidade.gov) or purchase at sales outlets throughout Miami-Dade County starting May 20.
Cash payment, to be accepted for Metrobus and to purchase an EASY Card or fare product a all Ticket Vending Machines.
Additionally, the county announced that daily and monthly parking fees will also resume. You may buy a monthly pass plus parking starting Thursday, May 20, or pay for daily parking through a Ticket Vending Machine or via PayByPhone (service charge applies).
For more information, click here or call Customer Service at 786-469-5151 or 305-468-5402 (TTY users).
Reduced fare options
The Department of Transportation and Public Works does offer reduced fare options, including:
More Useful Resources