Celebrate the summer solstice with Make Music Miami (MMM) and make the longest day of the year a special one with performances from local musicians!
MMM is the Miami edition of Make Music Day, which takes place June 21 and is billed as "a free celebration of music around the world." This year, organizers have returned to hosting in-person concerts and a variety of special projects for all to enjoy!
The 2021 Miami edition of the global event will feature unique ways that everyone can encounter music. You can either be part of the event or partake in a special project.
"Every kind of musician — young and old, amateur and professional, of every musical persuasion — pours onto streets, parks, plazas, and porches to share their music with friends, neighbors, and strangers. All of it is free and open to the public," according to the MMM website.
If you can't make the live performances, be sure to check the official Facebook page for livestreams and updates!
Attend Free Live Concerts
On the Lincoln 1111 Stage, the BONJO Boys will kick off a live concert followed by performances from the Def Cats, Alexa Lash, CK Band, Sean Dibble, JJ Feire, and Alejandro Sierra. Each will have an hourlong set. Performances will take place from 4 p.m. to 9 p.m. at 1111 Lincoln Road.
Head to Euclid Circle where you'll find the musical stylings of Lady of Harp, Purpleberry Jam, Lilly Blanco, The Barely Damned, and Damian J Project presents the TRAD305. Performances will take place from 4 p.m. to 9 p.m. at 1623 Euclid Ave.
Hear Latin Pop singer Cesar Paniagua belt out his songs for an hourlong concert on Busker Spot #5. Performance will take place from 7 p.m. to 8 p.m. at 904 Lincoln Road.
Blues lovers will enjoy Leif Erickson's set at Busker Spot #6. Performance will take place from 4 p.m. to 6:30 p.m. at 1014 Lincoln Road.
There's nothing better than rising with the sound of music to get your day going. Lummus Park will start their performances with Guti & Vega followed by Lilly Blanco. Performances will take place from 10 a.m. to 2 p.m. at 1001 Ocean Drive.
Margaret Pace Park will start the day off with a concert by singer/songwriter Emily Peters. Performances will take place from 11:30 a.m. to 5 p.m. at 1745 N. Bayshore Drive.
Christian M. Perez will rock on at Miami Beach Community Church throughout the day. Performance will take place from 10 a.m. to 4 p.m. at 1620 Drexel Avenue.
Paul Walker Park will be celebrating all day long with a new performance every hour on the hour. Performances will take place from 11 a.m. to 7 p.m. at 46 West Flagler Street.
Discover Brickell's new Underline Sound Stage at Brickell Backyard, where passersby will get a taste of music from Simon Benegas, Quiana Major, and Pocket of Lollipops. Performances will take place from 10 a.m. to 2 p.m. at southwest First Avenue and Eighth Street.
There will also be a plethora of special projects you can choose to participate in. You can find more information on these projects at MakeMusicMiami.org or email info@buskerfestmiami.com for special instructions.
This edition is presented by Buskerfest Miami, The Rhythm Foundation, the French Embassy Cultural Services, Miami Design Preservation League and civic partners.
Miami 2021 events: A month-by-month guide
Yes, many plans changed in 2020 … with vacations and shows and festivals canceled throughout Miami, South Florida and the world. However, the New Year brought with it hope of brighter and better times ahead. Car shows, art festivals and more have been scheduled for 2021.
We've compiled a month-by-month roundup of events in our area. Keep in mind that some events may be virtual. Others may follow strict safety protocols. You'll want to get all the details and decide which options are best for you and your family. Click here for a handy guide!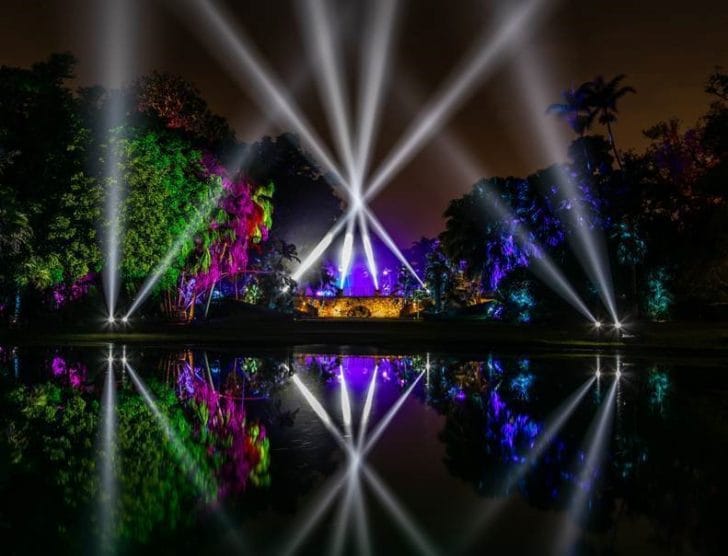 Popular Miami events canceled for 2020-2021
This past year has brought many firsts and never-before-seens. Now, it has canceled some of our favorite events, including Santa's Enchanted Forest, Coral Gables Festival of the Arts, Coconut Grove Arts Festival, Florida Renaissance Festival and more.
We've compiled a roundup of canceled events, so you can see if your favorite festivals will take place or not. Many will have to wait for now, but hopefully they'll be back soon! Click here to see which ones have been affected for the 2020-2021 season.
Entertainment calendar
Miami-Dade County Multiple Locations