Keep the kids from bouncing off the walls during Spring Break Week with these cheap options around town. They all run from March 20-24. Hurry and register as some deadlines approach quickly.
Fit 2 Play camps are available at various Miami-Dade County parks. Hours are 9 a.m.-5 p.m., with early dropoff at 7:30 a.m. and late pickup until 6 p.m. General camp programs (for age 6-12) include fitness and sports activities, arts and crafts, games and field trips. Cost is $45 per week, depending on the program. Financial assistance may be available for those who qualify. $15 one-time registration fee for those not already enrolled in their after school program.
City of North Miami at Keystone Community Center, 13050 Ixora Court and Joe Celestin Center, 1525 NW 135 St., runs daily from 7:30 a.m.-6 p.m. for children age 6-14. Early dropoff and late pickup are available for an additional fee. The weekly fee of $100 for residents and $120 for nonresidents includes field trips, activities, a daily snack and related transportation. Click here for more information.
Coral Gables Museum is offering the City Trekker Spring Camp 2023, with cooking, art, music, exercise and other activities. Daily rate is $85, $400 for the week, members receive a 10% discount. A sibling discount policy is available. Regular dropoff hours are 8:45 a.m., and pickup hours are 3-3:30 p.m. For an extra $15 per day, per child, you can have extended pickup from 3:30-5 p.m.
Deering Estate wants your kids to "Splash into Spring" with its camp from 8 a.m.-4 p.m. daily. Designed for age 6-14, the camp offers an up-close look at marine life and teaches kids about the importance of protecting these habitats. Cost is $200, with after-care available until 6 p.m. for an extra fee. Register online or call 305-235-1668, ext. 233.
Miami EcoAdventures Camps has two options: Camp Black Bear from 10 a.m.-4 p.m. at A.D. Barnes Park Nature Center, 3401 SW 72nd Ave.; and Camp Manatee from 9:30 a.m.-4 p.m. at Arch Creek Park & Nature Center. Cost for both is $125 weekly, with a 10 percent discount for siblings. Field trips cost extra. The nature-based programs promise to pack fun and education in one week of activities. Campers will get to try their hand at scientific experiments, take field trips, and enjoy the great outdoors.
Miami Seaquarium runs its Spring Camp from 8:30 a.m.-4:30 p.m. daily for kids ages 6-12. It offers participants the chance to learn about environmental issues including pollution, invasive species, water conservation, habitat destruction and endangered species. The weeklong camp includes one marine mammal show a day, at least one animal interaction a day, arts and crafts, and interactive games. Cost is $299 a week. Other fees may apply. For more information, go to miamiseaquarium.com/camp or call 305-361-5705, ext. 526.
Spring Break Camp at Palmetto Bay's Hero Martial Arts, 17049 S. Dixie Highway, runs from 9 a.m.- 3 p.m. daily. The high-energy camp provides children age 5 and older the chance to participate in taekwondo, obstacle courses and other fitness challenges. The camp costs $150 a week if you register by March 13, $175 for the week if registered after March 13; lunch is not provided. Register by purple chat online, e-mail areuahero@gmail.com, or text to 786-348-5325.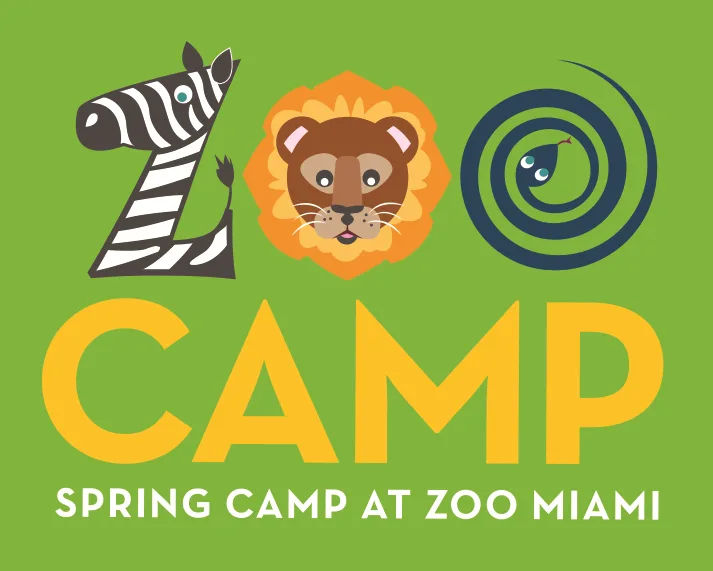 Zoo Miami, 12400 SW 152nd St., will teach children age 5-12 all about what's "hopping, hatching, blooming or buzzing" during the spring season. Its Spring Camp runs from 8:30 a.m.-4:30 p.m. daily, with free after-care available until 5:30 p.m. Cost is $200 for members with promo code and $250 for nonmembers. Meal plan at an additional cost provided by Zoo Miami's Taste of the Wild catering service. Click here for info.
Free and cheap things to do with kids this week
Tuesday, May 30, 2023
Wednesday, May 31, 2023
Thursday, June 1, 2023
Friday, June 2, 2023
Saturday, June 3, 2023
Sunday, June 4, 2023
Monday, June 5, 2023