For a taste of India in Fort Lauderdale, India Independence Day Festival includes entertainment, food and fun for kids.
Shop from vendors featuring apparel, jewelry and henna designs. Watch dancing and other live performances representing different regions of India.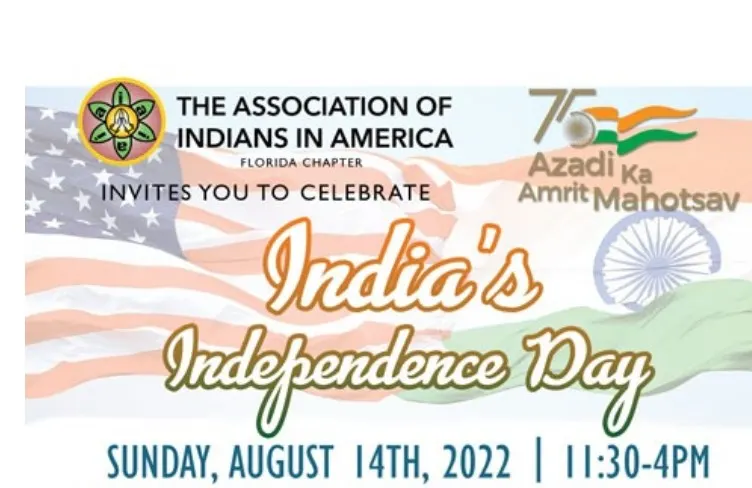 India 75th Independence Day Festival is 11:30 a.m. – 4 p.m. August 14, and entry is free. The show is at 1 p.m., and includes a youth orchestra.
It's at Broward Center, 201 SW Fifth Avenue, Fort Lauderdale 33312.
The event is presented by Association of Indians in America, Florida.
Parking fees:
$12 for garage
$25 for valet parking
For information, email AIA.SFlorida@gmail.com
More free and cheap entertainment

Sunday, June 4, 2023
Monday, June 5, 2023
Tuesday, June 6, 2023
Wednesday, June 7, 2023
Thursday, June 8, 2023
Friday, June 9, 2023
Saturday, June 10, 2023