Popular Jazz Brunch events offer an afternoon of free outdoor entertainment along scenic Riverwalk in Fort Lauderdale.
The events are usually 11 a.m. to 2 p.m. on first Sundays, with performers at different points along Riverwalk and Esplanade Park, 400 SW 2nd Street, Fort Lauderdale, FL.
If you'd like, bring your own picnic or buy food from area restaurants and vendors. Feel free to bring portable seats or blankets. Leashed pets are permitted.
Here are the upcoming performers:
October 1
Here is a map that shows the location of stages, parking and other attractions nearby.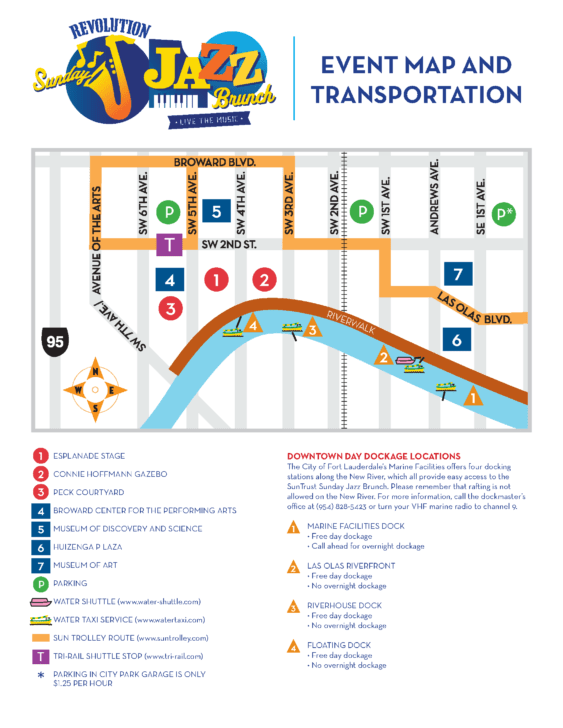 Parking rates vary, usually from about $3 an hour to $25 a day. Parking fees & information is on the Fort Lauderdale website.
For information, call 954-828-5363 or log into the website. The website usually features information on which artists are performing for each event.
Sign up for South Florida on the Cheap newsletter. Follow on Facebook and Instagram.
More events with live music

Sunday, October 1, 2023
Monday, October 2, 2023
Tuesday, October 3, 2023
Wednesday, October 4, 2023
Thursday, October 5, 2023
Friday, October 6, 2023
Saturday, October 7, 2023