Dance, fun for youngsters, and fresh produce with gardening tips are featured at a free Jamaican Independence fair in Broward. The event includes lots of live music.
Jamaica Fair is 1 p.m. to 9 p.m. August 5, 2023, with free entry and $10 parking fee. Parking is payable at the event, or online with an extra $2.51 fee.
The event is at Miramar Regional Park, 16801 Miramar Parkway, 33025. A farmers market is included in the festivities, with information on gardening.
Live music includes
Gyptian
Bushman
Leroy Sibbles
Gem Myers
Frisco Kid
Kids Zone includes
face painting
art projects
water fun, bring a towel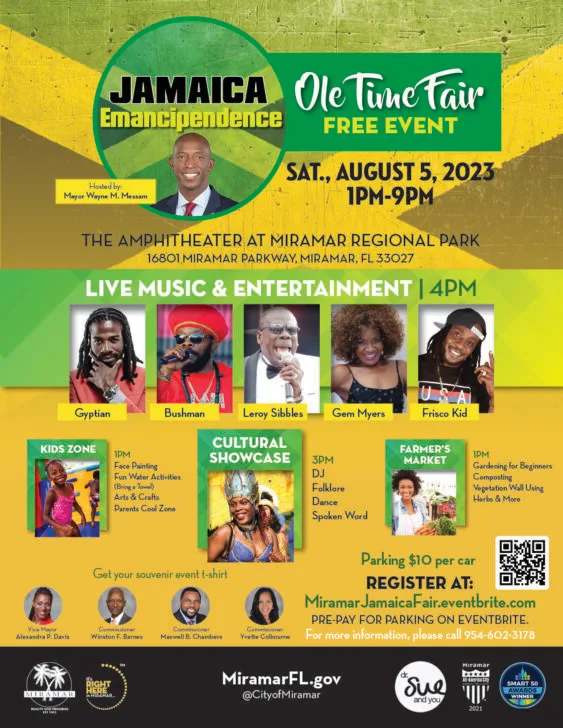 More free and cheap things to do this week
Friday, September 22, 2023
Saturday, September 23, 2023
Sunday, September 24, 2023
Monday, September 25, 2023
Tuesday, September 26, 2023
Wednesday, September 27, 2023
Thursday, September 28, 2023