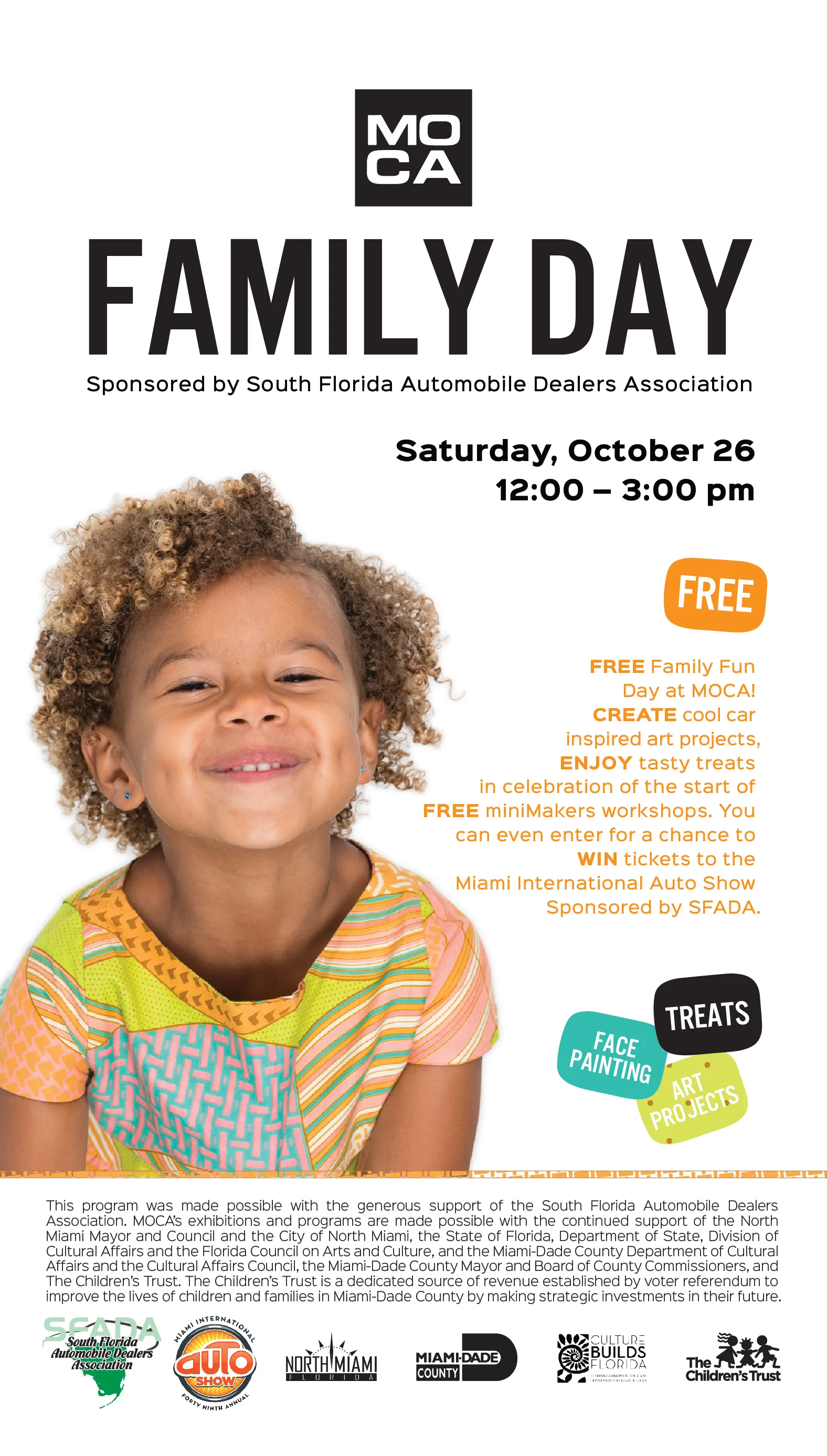 As part of the launch of the MOCA MiniMakers program, a new free series of hands-on art workshops, the Museum is hosting a Family Day on Saturday, Oct. 26 from noon to 3 p.m. on the MOCA Plaza. The MiniMakers program is sponsored by the South Florida Automobile Dealers Association.
During the workshops, 6-12 year-old kids will use a variety of mediums and artistic inspirations to learn painting, drawing, sculpting and mixed media techniques to create take-home masterpieces, with a different theme each month.
On Oct. 26 families will have the opportunity to participate in a day of fun-filled, fall carnival-themed activities in the MOCA courtyard including a bounce house, not so spooky face painting, carnival games and more. Hands-on art activities led by MOCA Educators will be free, with all supplies included and for a variety of ages including mini pumpkin painting, a collaborative "Fall Wall" and spooky lanterns. There will be live entertainment and performances by local artists, photo opportunities and food from local food trucks and snow cones will be available for purchase. Kids are encouraged to come in costume.
Guests will have the chance to win tickets to the Miami International Auto Show, taking place at The Miami Beach Convention Center on Nov. 1-10.
More free and cheap things to do with kids this week:
Sunday, June 4, 2023
Monday, June 5, 2023
Tuesday, June 6, 2023
Wednesday, June 7, 2023
Thursday, June 8, 2023
Friday, June 9, 2023
Saturday, June 10, 2023