Fort Lauderdale is hosting a Great American Beach Party loaded with entertainment and activities.
The fun is 11 a.m. – 6:30 p.m May 28 at Las Olas Oceanside Park.
Throw on your favorite pair of shades & pack up your towels & sunscreen.
Family-friendly fun at the event includes:
sand sculpting demonstration
waterslides
parachute jump
auto show
art show
live bands
exhibitors & vendors
Entertainers include
Flamingo Brass
Beach Bumz
Brass Evolution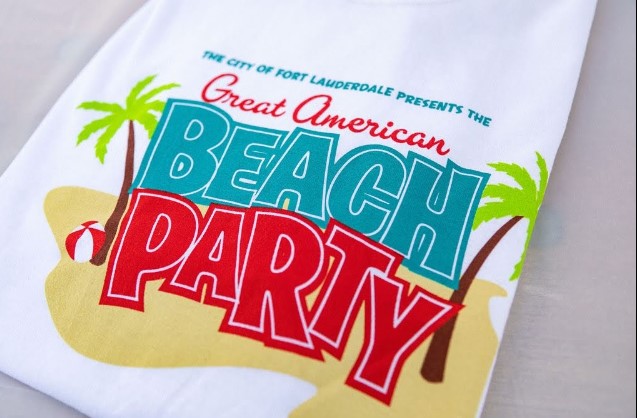 Water Taxi is offering Discounts
Fort Lauderdale Water Taxi is offering rides to the event from designated points in Fort Lauderdale for a discounted rate.
$5 for adults
$2 for seniors
free for age 5 younger & free for military
Water Taxi pick-up points for the event:
Riverside Hotel/Stranahan House, 335 SE 6th Avenue, Fort Lauderdale
Galleryone Doubletree Hotel, 2670 E. Sunrise Boulevard, Fort Lauderdale
Purchase Water Taxi tickets online.
Regular fares apply for other Water Taxi routes.
Other information about the lively event is on the website. Las Olas Oceanside Park is at 3000 E. Las Olas Boulevard, Fort Lauderdale.
Other Entertainment in South Florida
Wednesday, February 8, 2023
Thursday, February 9, 2023
Friday, February 10, 2023
Saturday, February 11, 2023
Sunday, February 12, 2023
Monday, February 13, 2023
Tuesday, February 14, 2023
Wednesday, February 15, 2023
Thursday, February 16, 2023
Friday, February 17, 2023