For Black History Month 2021, we've found February events being offered throughout Miami.
Even during these difficult times, when many events have been canceled, there is still in-person and virtual programming available to commemorate the special month.
Make your plans to celebrate, honor and learn during Black History Month. (And keep checking back, as we will be adding events!)
Here is a list of Black History Month events throughout Miami.
Virtual events
"Miami-Dade County's Black Communities: History, Present and Future": Catch a livestream conversation on Feb. 25 at 6 p.m., featuring Daniella Levine Cava, Miami-Dade County's mayor; Dr. Yanela McLeod, author of "The Miami Times and the Fight for Equality: Race, Sport, and the Black Press, 1948-1958;" Kalyn Lee, 2021 Francisco R. Walker Rookie Teacher of the Year for Miami-Dade County Public Schools; and Teri Williams, president and chief operating officer of OneUnited Bank. This Crowdcast livestream will be moderated by Nancy Ancrum, Editorial Page editor of the Miami Herald's opinion page. To watch, you must register by clicking here.
The Heritage Project Online Salon Series – Virtual – "The Business of Show": Set for 5:30 p.m. Feb. 24, the final salon in Arsht Center's six-part series will explore the economic impact and cultural significance of Black trailblazers in the arts. Presented as a free webinar, through Zoom and Facebook Live, it takes a look at artists as business professionals with a discussion on how Black culture has become a commodity. The panel will consist of arts administrators, performers and others. Closed captioning will be provided. RSVP here. The Heritage Project Online Salon Series was created by Arsht Center staff as a way to elevate Black experiences and uplift Black voices during an important time in our nation's history. All past salons can be viewed here.
Heritage Fest 2021 – Virtual: On Feb. 20 at 3 p.m., the Arsht Center for the Performing Arts is presenting Heritage Fest 2021, a multidisciplinary, daylong celebration of performance and culture in Miami. The free event will feature performances from artist, scholar and award-winning documentarian Omilani Alarcon; community ambassador, performance artist and cultural curator Deborah Magdalena; and others. Tune in to learn about Miami's Pan-African history, take a virtual tour, take in beautiful choreography, create a work of art and more – all from the safety and comfort of your home. RSVP here. Find the festival online by clicking here.
"Stories with Donna Washington": Join author Donna Washington online for an interactive program of African and African-American folktales from 11 a.m. to noon Feb. 6 and Feb. 20. Registration is required. This family event is best for participants age 5 and older. For the Feb. 6 event, click here. For Feb. 20, click here for more details.
"Virtual Spoken Word: A Tribute to Black History": This special event, presented by the Black History Month Committee at Miami Dade College-Hialeah Campus, will take place online from 6 to 7:30 p.m. Feb. 3. Click here to join, or dial in 571-392-7650 (PIN: 289.501.6895).
In-person events
"Dennis Manuel: The Eye of AFROPUNK": This photo exhibition, presented by Hampton Art Lovers, is an exploration into the realm of AFROPUNK through the lens of performance photographer Dennis Manuel. According to organizers: "Dennis Manuel has captured the explosion of expressing alternative Black realities found within the AFROPUNK movement as it continues to diverge a lane for historical black representation to be made." The exhibit will be on display Thursdays through Sundays, from Feb. 4 to March 13. Tickets are free, but you must click here to RSVP and select a date.
Trunk Town Market: This periodic outdoor market is presenting a special edition to kick off Black History Month, from 10 a.m. to 4 p.m. Jan. 31 at Virginia Key Beach Park, 4020 Virginia Beach Drive, Miami. Expect a live auction, food trucks, a jazz performance and more. Admission to the market is free, but you must purchase a park ticket. On weekends, it costs $8 per vehicle to enter the park. Click here for more details.
The Betsy Hotel: The boutique arts hotel is hosting a series of events throughout February honoring Black History Month. Watch Allen Paul perform live every Tuesday of the month and Wilkie Ferguson every Thursday and Friday of the month. Literature will be the focus on Feb. 15 with a talk by author Dr. Kali Nicole Grass while travel and advocacy are the focus of a talk by Teraj and Barry Hoy on Feb. 22. Click here for full details on all these events.
Both in-person & virtual
Fantasy Theatre Factory Black History Month programming: Based at Sandrell Rivers Theater in Liberty City, Fantasy Theatre Factory is presenting a host of activities including films, multi-discipline performances and musical events. Click here for details.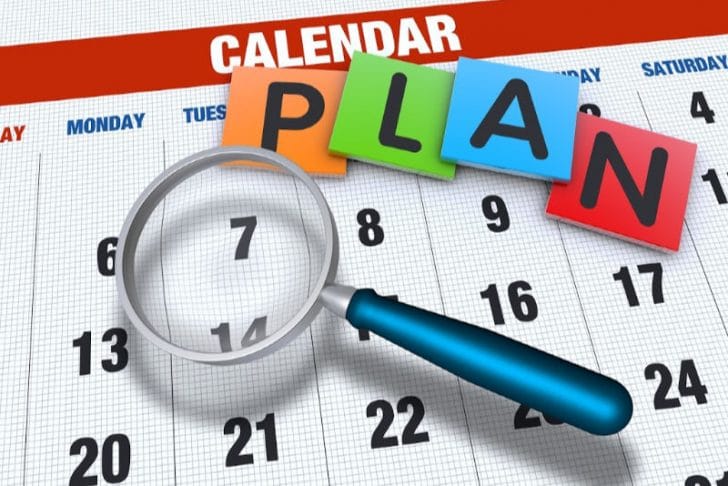 Guide to Miami festivals & other 2021 events
Yes, many plans changed in 2020 … with vacations and shows and festivals canceled throughout Miami, South Florida and the world.
However, the New Year brings with it hope of brighter and better times ahead. Car shows, art festivals and more have been scheduled for 2021.
We've compiled a month-by-month roundup of events in our area. Keep in mind that some events may be virtual. Others may follow strict safety protocols. You'll want to get all the details and decide which options are best for you and your family. Click here for this handy guide to Miami events!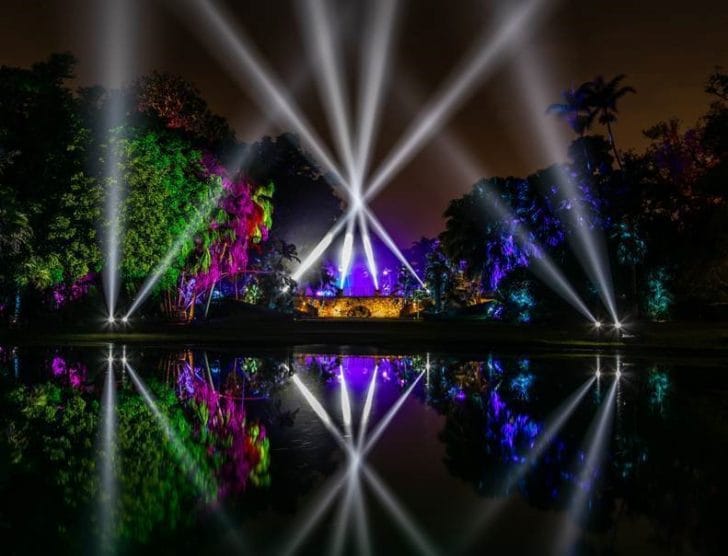 Canceled events in Miami
Throughout Miami – and all of South Florida, really – organizers have had to make tough decisions about whether to go ahead with their annual events.
Some are doing the best they can under the circumstances. Others have decided their events will just not happen.
Click here to see which events have been affected for the 2020-2021 season. These events will have to wait for now, but hopefully they'll be back soon!
Entertainment and Events Calendar
Monday, November 29, 2021
Tuesday, November 30, 2021
Wednesday, December 1, 2021
Thursday, December 2, 2021
Friday, December 3, 2021
Saturday, December 4, 2021
Sunday, December 5, 2021
Other museum deals, free days and special events:
Monday, November 29, 2021
Tuesday, November 30, 2021
Wednesday, December 1, 2021
Thursday, December 2, 2021
Friday, December 3, 2021
Saturday, December 4, 2021
Sunday, December 5, 2021