The Miccosukee Indian tribe is hosting an American Indian Day Festival on Sept. 24, 2022, from noon to 6 p.m. at the Miccosukee Indian Gaming & Resort. Admission is free.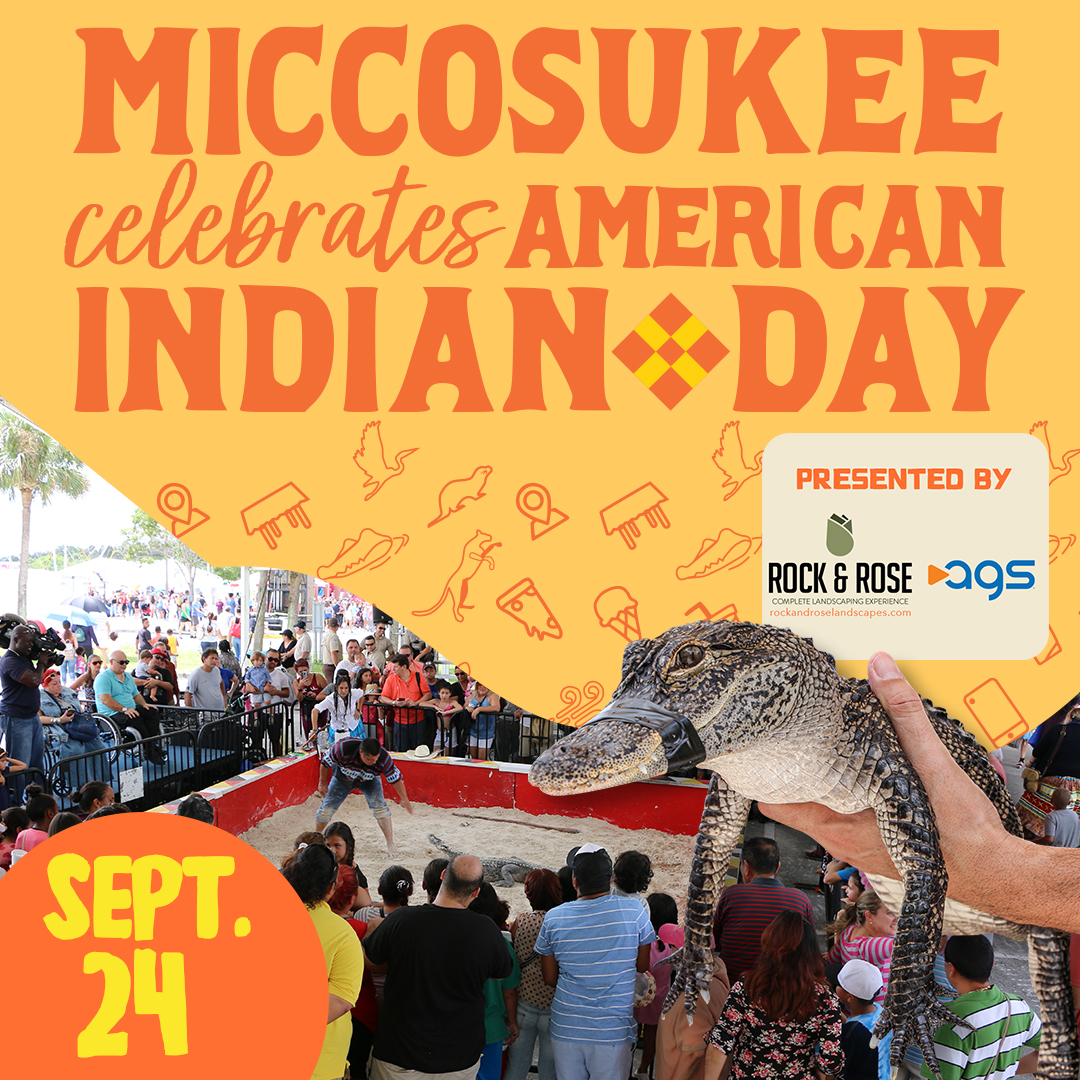 Come and observe, learn about, and share the heritage, way of life and customs of the Miccosukees and Native American Tribes throughout the country.
Watch jaw-dropping alligator wrestling, and explore genuine Indian arts and crafts. Discover the craftsmanship in multi-colored Miccosukee patchwork, beadwork and jewelry can be admired at the festival as well as purchased.
Visitors can cap off the visit with an free airboat ride (no tours) through the Everglades.
The resort is located at 500 SW 177 Ave., Miami, FL 33194. Call 305-925-2555 for more info.
More Miami-Dade free and cheap events
Tuesday, March 21, 2023
Wednesday, March 22, 2023
Thursday, March 23, 2023
Friday, March 24, 2023
Saturday, March 25, 2023
Sunday, March 26, 2023
Monday, March 27, 2023
More free and cheap entertainment:
Tuesday, March 21, 2023
Wednesday, March 22, 2023
Thursday, March 23, 2023
Friday, March 24, 2023
Saturday, March 25, 2023
Sunday, March 26, 2023
Monday, March 27, 2023