Family fun doesn't always have to wait until the weekend! Head to Haulover Park every Tuesday from 5-10 p.m. to enjoy Food Trucks Tuesdays and sample all kinds of vendors serving different cuisines.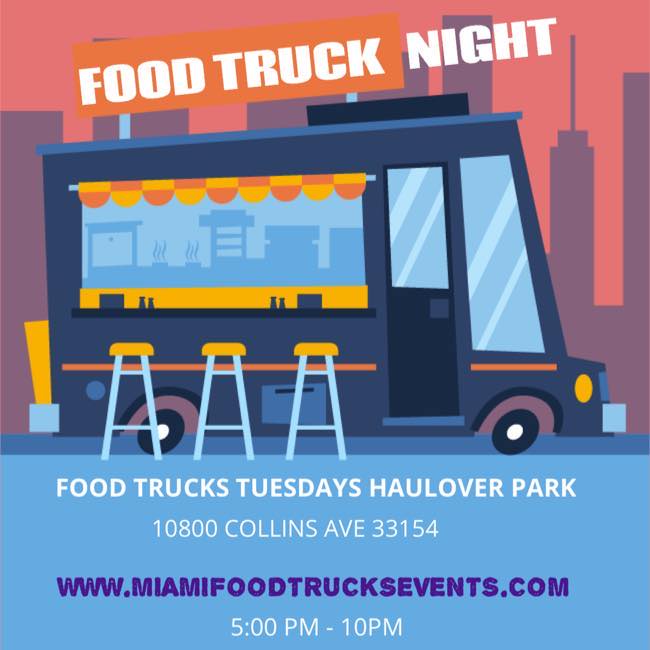 Each week, Miami Food Truck Events hosts the Tuesday get-together at Haulover Park, 10800 Collins Ave. The best local food trucks line up around the park for families to enjoy sweet and savory bites. The event features more than 20 trucks to choose from including:
100 Montaditos
2 Monster Burgers
Los Chamos
Santos Dolce
Pizza en Fuga
And more
There are plenty of tables and chairs for the whole family to attend. To add to the family-friendly atmosphere, there's also a DJ to get the fun started.
Parking is free. For more information, click here.
More Free and Cheap Things To Do
Thursday, March 23, 2023
Friday, March 24, 2023
Saturday, March 25, 2023
Sunday, March 26, 2023
Monday, March 27, 2023
Tuesday, March 28, 2023
Wednesday, March 29, 2023