While there will not be any seasonal tricks at this event, organizers do promise lots of treats.
The Delray Beach Orchid Society presents its 33rd annual show, Orchids On The Square:
10 a.m.-5 p.m., Saturday, Oct. 21
10 a.m.- 4 p.m., Sunday, Oct. 22
The fieldhouse at Old School Square will be turned into a garden showcase at 51 N. Swinton Ave., Delray Beach. 561-573-2422. Visit DelrayBeachOrchidSociety.org for more details. Admission: $5.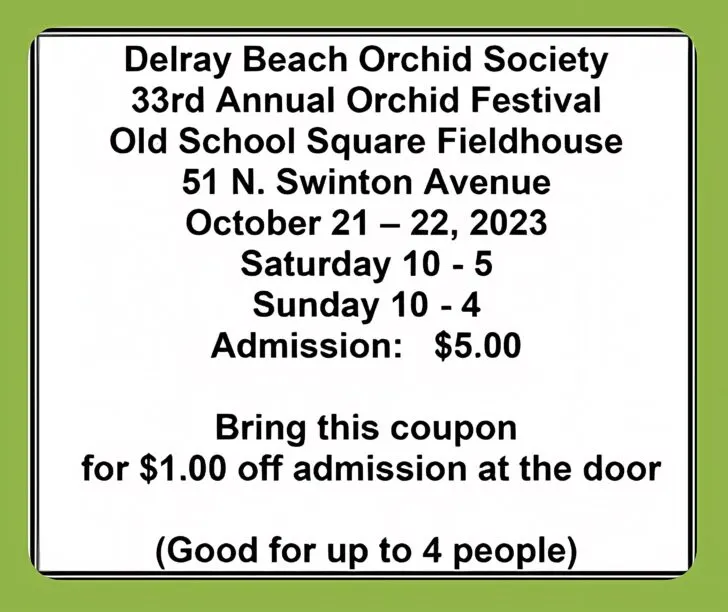 Print the coupon above for $1 discount for up to four people:
To keep up with the latest news, sign up for the South Florida on the Cheap newsletter. Follow on Facebook, Twitter and Instagram.
Fall Festivals in South Florida:
Saturday, January 6, 2024
Sunday, January 7, 2024