Deals and occasional extra events are offered at Old Davie School, an interesting historical attraction with an authentic old schoolhouse and a replica of a pioneer home.
Deals
Events
Flea market events in 2023 are 11 a.m. – 2 p.m. October 21 and October 29, and entry is free
Mrs. Claus Christmas 10 a.m. – 1 p.m. December 2, $5 entry day. Includes letters to Santa. Stories are 10:30 a.m. and 12 p.m. with Mrs. Claus.
Old Davie School
Regular entry fees are $7 for ages 5 and older. It's free for younger kids.
Tours are offered by appointment.
Old Davie School is at 6650 Griffin Road, Davie 33314, 954-797-1044, website for Old Davie School Historical Museum.
Interactive features & exhibits include 1920s classroom, dip ink pens, and historic homes. A replica pioneer home is part of the attraction.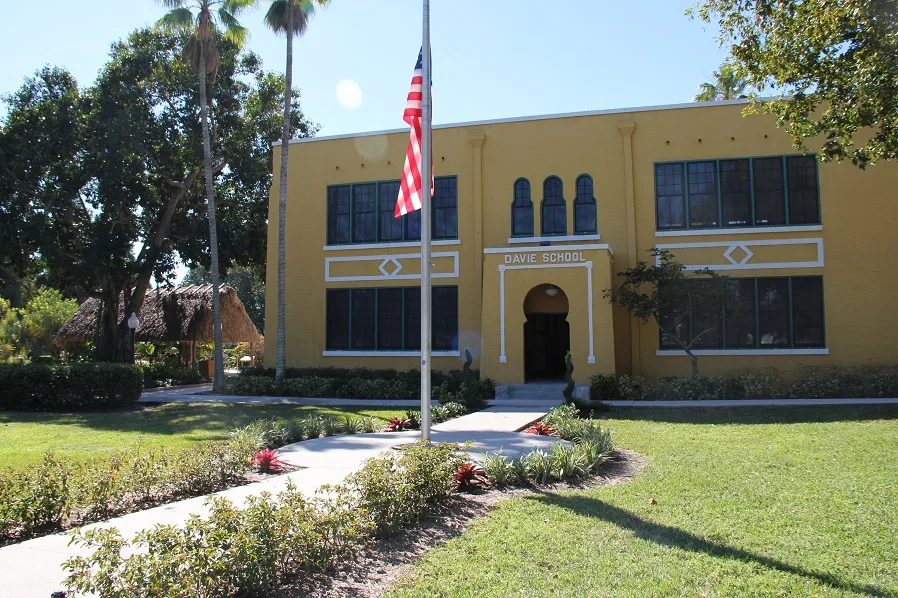 Photo/Old Davie School
Other Fun Events & Activities, including free and inexpensive entertainment
Thursday, December 7, 2023
Friday, December 8, 2023
Saturday, December 9, 2023
Sunday, December 10, 2023
Monday, December 11, 2023
Tuesday, December 12, 2023
Wednesday, December 13, 2023