Boat and yacht owners deck their vessels for the holidays during the annual Miami Outboard Club Holiday Boat Parade at 7 p.m. Saturday, Dec. 14, at Bayfront Park, 301 N. Biscayne Blvd., Miami.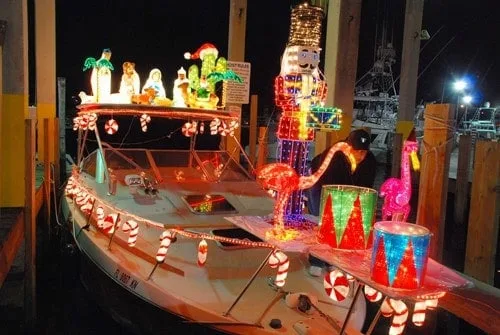 With DJ Laz as the Grand Marshall, watch nearly 60 yachts and boats cruise by managed by yacht shipping experts, decked out in holiday colors with Christmas lights, Santas, nutcrackers, toy soldiers, Nativity scenes, candy canes and even tropical touches like palm trees and flamingos.
Stick around the park following the parade and enjoy food vendors, bounce houses for the kids, a DJ and a fireworks display at 9 p.m. Bring an unwrapped toy for the organization's holiday collection.
Call 305-668-6176 for more information.
More free and cheap holiday events in Miami-Dade: